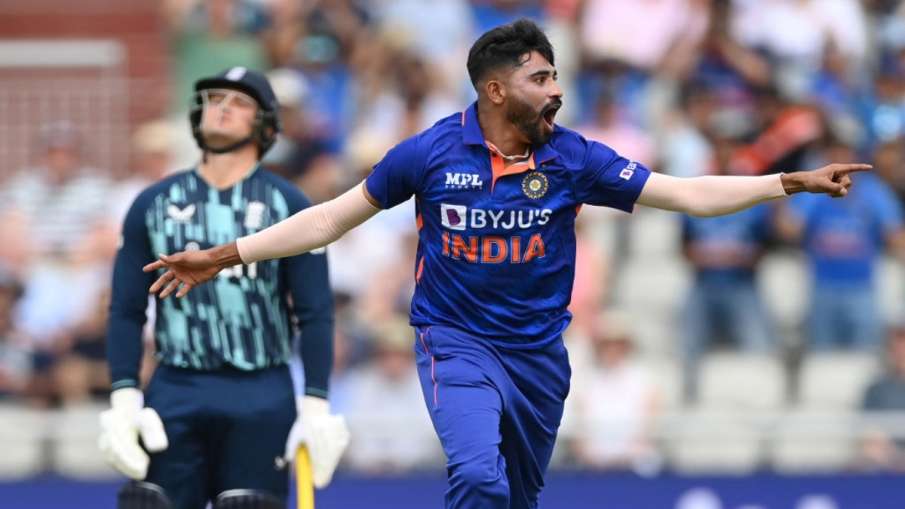 Highlights
Mohammad Siraj will play in County Championship
Siraj will play county cricket for Warwickshire in September
Siraj is currently playing ODI series against Zimbabwe
Mohammed Siraj Indian fast bowler Mohammad Siraj is not part of Team India in Asia Cup. It is highly unlikely that Siraj will also be a part of the Indian team in the T20 World Cup to be held in Australia in October-November. That is, the Indian team will not need them even in the two series against Australia and South Africa between these two big tournaments of T20 format. In such a situation, Siraj has found his place in England.
Mohammad Siraj will play county cricket
Mohamed Siraj will play for Warwickshire in the English County Championship in September. The Indian pacer will take the field in Warwickshire's last three first-class matches of the season. He is currently playing in the ODI series in Zimbabwe where in the first match he took one wicket for 36 runs in 8 overs.
Siraj signs deal with Warwickshire
Warwickshire County Club said in a media release, "Warwickshire County Cricket Club has signed Indian international fast bowler Mohammad Siraj for the last three matches of the County Championship season. The 28-year-old will arrive at Edgbaston on 12 September before the home match against Somerset.
Siraj likes Edgbaston
The right-arm pacer took four for 66 in the first innings of the fifth and final Test between India and England at Edgbaston in July. After this, he took six wickets in three ODIs. Siraj has taken 56 wickets in 26 matches across all formats for India. "I look forward to joining Warwickshire," he said. I've always enjoyed playing in England with the Indian team and I'm looking forward to getting the experience of county cricket. He was very special. I look forward to playing in September and hope to help the team finish the season well."
Mohammad Siraj is the second Indian player to represent Warwickshire this season. Prior to him, Krunal Pandya had tied up with this club for the Royal London Cup ODI Championship.