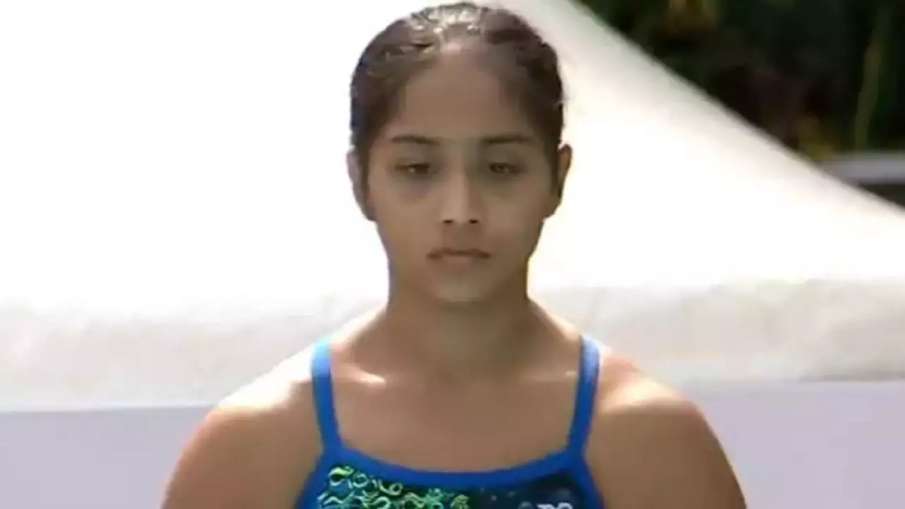 Highlights
This player became a diver after leaving gymnastics
now won gold in national games
History made in sports
National Games 2022: Maharashtra's Medhaali Redkar won the gold medal in the women's 1m springboard diving event at the 36th National Games Aquatics Competition here on Friday. The 24-year-old diver won the gold medal with a total score of 171.50, ahead of state's Ritika Sriram. Winning the gold medal was a major breakthrough for the gymnast-turned-diver, who changed her game in 2015 as she recently finished fifth at the National Championships in Guwahati.
diver left gymnastics
When Medhaali Redkar had her ups and downs in her gymnastics career, her coaches suggested that she try her hand at diving as both sports require similar core strength and acrobatic abilities. Unsure of whether this was the right choice, Medhali Redkar relied on her belief of not rejecting any new idea without trying it out first and took advantage of it. After 7 years, the 24-year-old from Mumbai ended state teammate Ritika Sriram's hold on the gold medal by winning a gold medal in the 1m springboard event here on Friday.
Amazing in National Games
"I made the team in only one event, and since this was the last event, the wait was increasing. But I worked on it with my psychologist and did my best (performance) to win the medal," said Medhaali. Incidentally, Medhaali had won a bronze medal in the 3m springboard event at the recently concluded Senior Nationals in Guwahati and finished fifth in the 1m springboard event. Medhaali Redkar said, "I had full confidence in my abilities. Yes, I had some anxiety in my mind to go into the competition. But I worked on focusing only on my routine today."
The 24-year-old, who has won several national-level medals in gymnastics, has successfully balanced her education and sport over the years and said it was easy for her as she was inspired to excel in both. Medhaali Redkar said, "I never wanted to limit myself to just academics or sports. That means I need to work extra hard and my social life and friendships suffer. But the way things are I'm happy with that."
Disappointed in gymnastics
Speaking about her transition from gymnastics to diving, Medhaali said that she used to practice both the sports initially when she joined coach Tushar Geete at Prabodhankar Thackeray Swimming Pool in 2015. "Although gymnastics and diving require similar abilities, the techniques are quite different. In diving, you go first into the water whereas in gymnastics you have to get on your feet," he said.