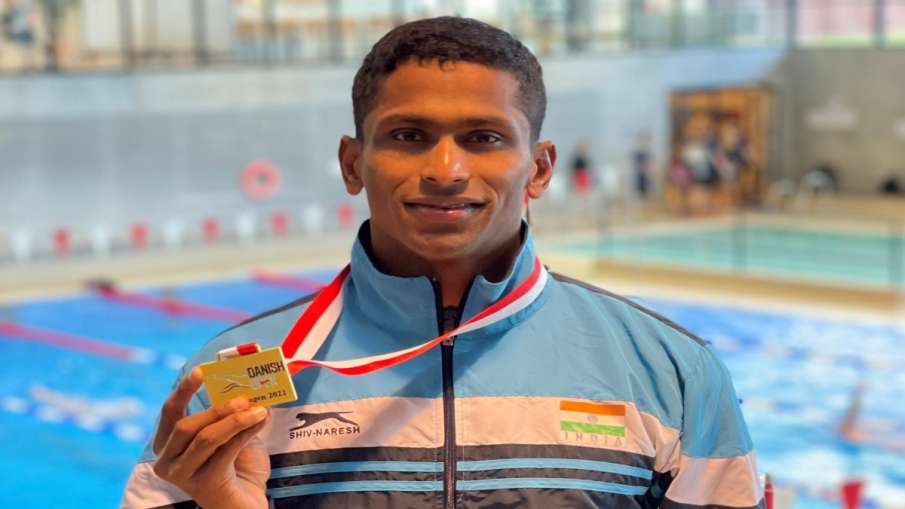 National Games 2022: In the National Games released in Ahmedabad, some special champion swimmers are winning gold medals one after the other with their performance. In this episode, Advait Page of Madhya Pradesh and Sajan Prakash of Kerala also hit a hat-trick of gold medals on Thursday. Both of them won their third gold medals in the swimming competition held at Sardar Patel Swimming Complex and were in the news. While Mana Patel won the second gold medal for Gujarat.
Advait and Sajan shine in National Games
Advait Page showed great speed at the end of the 800m freestyle competition and won the gold medal in a spectacular manner. He finished first, beating Aryan Nehra and Sajan Prakash of Gujarat in the last few meters. Later Sajan Prakash won three gold medals by sweeping in three competitions of stroke in 50m butterfly. In the 100m backstroke finals, Olympians Mana Patel and Srihari Natraj grabbed their second gold medals.
Hasika won 4 gold medals a day ago
A day before Sajan and Advait's golden victory, Karnataka swimmer Hasika Ramachandra created a flutter with her performance in the National Games. He won a total of four gold medals in national games one after the other. Hashika took her total gold medal tally to four in the 36th National Games by winning the first 200m butterfly and then the 4x200m freestyle relay gold medal. 14-year-old Hasika Ramachandra won the women's 200m butterfly with a time of 19.12 seconds to set a new national record. He also set a national record with the relay team.
Army tops National Games medal tally
Sena continues to top the medal tally with a total of 95 medals from 41 gold, 28 silver and 26 bronze. Haryana won four out of five gold medals in archery to consolidate its second position with 29 gold medals. Maharashtra has won a total of 93 medals with 24 gold.