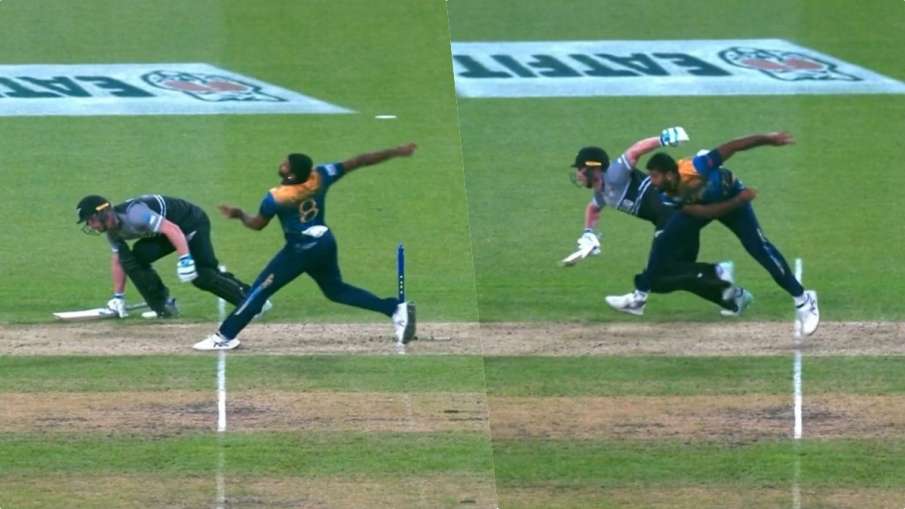 Glenn Phillips Mankading: New Zealand's star batsman Glenn Phillips has scored the second century of the T20 World Cup this year. In the match played against Sri Lanka on Saturday, Phillips batted vigorously and scored the second century of his T20 career. He scored 104 runs in 64 balls and played a key role in the impressive 65-run victory against Sri Lanka.
Along with the batting of Phillips, the special method adopted by him to avoid being run out at the non-striker end was also discussed. During his innings in the match against Indeed, Phillips was seen making a 'pose' like a sprinter at the 'non-striker' end. He then ran towards the 'striker' end after the ball was bowled by Lahiru Kumara. Photos and videos of this unique style of Philips are increasingly being shared on social media as well. The ICC also posted about this jugaad of Philips.
The Kiwi batsman also spoke openly about his method after the match and also supported the rule of dismissing the batsman at the non-striker end. He said in the post-match press conference that it is my responsibility to make sure that I stay at the crease and run at the right time.
He further said that if the bowler is doing his job, he also has the right to blow the bails of a player standing at the 'non-striker' end, if he moves from his position before throwing the ball. Phillips said of his 'sprinter pose' that it happened in that moment. I think in that position I was able to see the bowler to run as fast as I could.