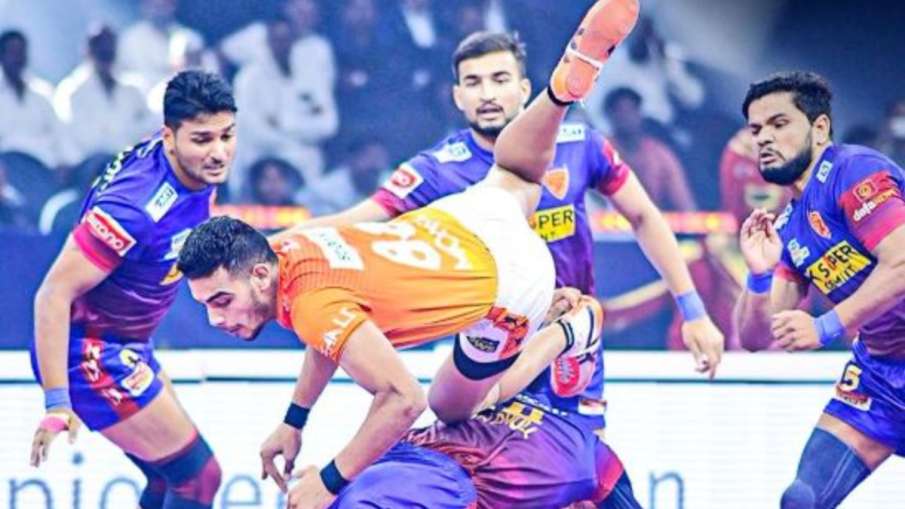 Pro Kabaddi 2022: The 52nd match of the ninth season of Pro Kabaddi was played between Puneri Paltan and Dabang Delhi on Tuesday. The match was played at Shree Shivchatrapati Sports Complex. In this match, Puneri Paltan registered a thrilling 43-38 win over Dabang Delhi. Akash Shinde and Mohit Goyat were the heroes in this match. Both scored 13 points by performing super for the team in this match.
Mohit Goyat gave Paltan the lead with his superb super raid, which put pressure on Delhi's defensive unit. The opening all-out came in the first five minutes as Pune extended their lead to 10-3.
Despite a slow Delhi defense, Paltan got a second all out to take a huge lead and spoiled Dabang Delhi's position in the match. However, he took the lead, with Naveen Kumar performing brilliantly to bring Fazal Atrachali and Gaurav Khatri back into the game. They trailed 23-17 in the break, but only two Pune players were left on the mat. Delhi narrowed the gap with their own all out, reducing the lead to three points and the match became very close from there.
Akash Shinde's Super Raid on Anil Kumar, Vijay Kumar and Ravi Kumar ruined Pune's initiative. Within minutes Naveen, the Delhi captain and the league's leading raider, was looking for a super tackle out of nowhere to get Delhi back in the game. However, the third all out of the evening gave Paltan a 35-29 lead. The Puneri players kept their cool at crucial moments and won in front of the home crowd.