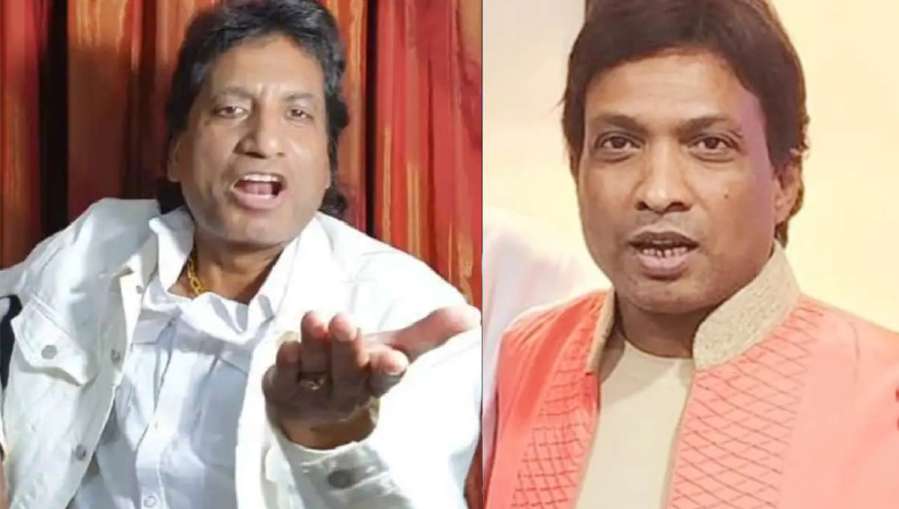 Highlights
Sunil Pal gave health update of Raju Srivastava
Big news told to fans
Know how is Raju's health now
Raju Shrivastav Health Update: Comedian Sunil Pal, who brought smiles on people's faces, has told great news for the fans of his friend Raju Srivastava today. He has requested the fans of Gajodhar Bhaiya i.e. Raju Srivastava to maintain a positive mindset about the health of the comedian. Also told that today his ventilator can be removed.
What did Sunil Pal say
Comedian Sunil Pal said, "If Srivastava continues to show improvement in the condition, as he has been doing for the past few days, he may be taken off the ventilator today." He further added, "As far as I know, Raju's reaction is positive and he is recovering. Everything else depends on prayer. We have to think positive. His body is reacting in different ways. Lord. By the grace of her, she is stable now. Let's hope for the best."
Raju Srivastav's fan crossed the limit in the hospital, entered the ICU without permission and then…
Sunil will go to meet Raju
He continued, "I am not sure, as I have not spoken to his family, but I have heard that he can be taken off the ventilator today. As of now, nothing is confirmed. It all depends on his health. I will go to Delhi to see him in two or three days. He is my elder brother and guide. We are praying for his speedy recovery."
Taarak Mehta Ka Ooltah Chashmah: Makers get new Taarak Mehta, now this actor will play a big role
Raju has been recruited since August 10
Remind you that Raju Srivastava had a heart attack on the morning of 10 August, when he was exercising in a gym in South Delhi. He was admitted to AIIMS.