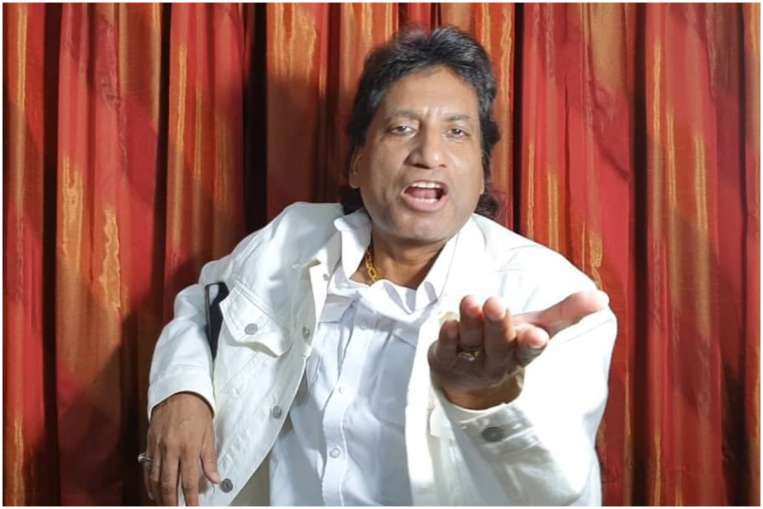 Highlights
The elder brother has given an update on Raju Srivastava's health.
On August 10, Raju Srivastava had a heart attack.
Famous comedian Raju Srivastava's condition has deteriorated. According to sources, his condition is very critical and he is unconscious for 9 days. He is unconscious ever since he suffered a heart attack and is undergoing treatment at Delhi's AIIMS Hospital. The comedian is currently on a ventilator. His elder brother CP Srivastava's reaction has come on Raju's health. He told that the health of Raju Srivastava is very critical and no one is being allowed inside.
Posted by Rajpal Yadav for Raju Srivastava
Rajpal Yadav's post has also come to the fore on the health of Raju Srivastava. Rajpal Yadav has prayed for the speedy recovery of Raju Srivastava.
Raju Srivastava is a famous comedian and actor from India. Raju has appeared in many popular TV shows. We have seen him in 'Bigg Boss', 'Shaktimaan', 'The Great Indian Laughter Challenge', 'Comedy Circus', 'The Kapil Sharma Show' and have laughed at his jokes. Raju Srivastava has also appeared in many films.
Raju Srivastava was working out in the gym, he was running on the treadmill and suddenly fell down due to chest pain, he was taken to the hospital and it was found that Raju Srivastava had suffered a heart attack. Raju Srivastava is unconscious since then and is yet to regain consciousness. Raju has also had an angiography and 100% blockage has been found in a large part of his heart.