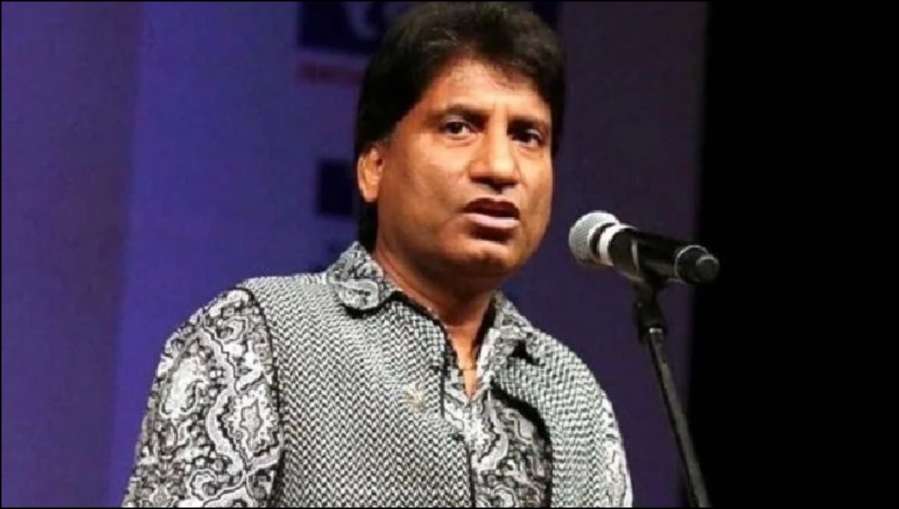 Highlights
There is little improvement in the condition of Gajodhar Bhaiya
Raju's blood pressure has come under control on the 11th day.
Raju Srivastava Update: People are constantly worried about the condition of famous comedian Raju Srivastava. Everyone is keeping an eye on their health updates. At present, the condition of Raju Srivastava remains stable. The doctors are also hoping that the comedian's condition will improve soon. According to the information received, his infection is decreasing. Today the family has kept a puja for the good health of the comedian.
Raju's blood pressure has come under control on the 11th day. At the same time, oxygen has been increased to 50%. He was being given oxygen up to 20% earlier. For the last 11 days, Raju Srivastava is admitted in AIIMS, Delhi. The team of doctors is keeping a close watch on his health. People are constantly reaching the hospital to take care of Gajodhar Bhaiya. On Saturday, famous comedians and actors Johnny Lever and Narendra Bedi reached AIIMS to know about Raju's condition. He met the family and prayed for Raju's speedy recovery.
At the same time, worship and havan are also being done in the temples for their well being. Bhajan singer Ashu Tripathi, a childhood friend of Raju, wished Raju's recovery by performing bhajans at Radha Madhav Temple in Kidwai Nagar. In the past, when Raju's health had deteriorated a bit. Then there were various types of news about him on social media. The comedian's family was very disappointed after seeing those news.
After which Raju's younger brother Deepu Srivastava released the video and said that some people are posting inverted directly without talking to the family. Update everything on social media without confirmation. I don't know why people are doing this? Let us inform that Raju Srivastava has been admitted in AIIMS since August 10. There is a slight improvement in his condition here.