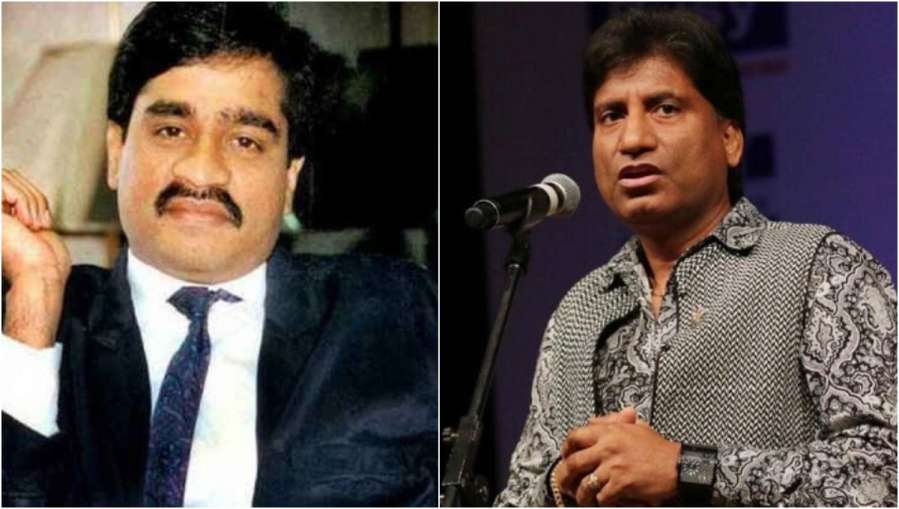 Highlights
Raju Srivastava received death threats
Jokes were told on Dawood Ibrahim
Raju Srivastava: Raju Srivastava, who has shown his flair from the small screen to the big screen, is currently fighting between life and death in the hospital. Raju's condition is said to be very serious. The comedian's family as well as all his fans are praying for his speedy recovery. Today everyone is worried about Raju Srivastava's health because he has spread smiles on everyone's faces for a long time. In such a situation, the person who made everyone laugh is yearning for life today. This is not being seen by anyone.
Raju was keeping a distance from comedy for a long time. However, he remains very active on social media. There was a time when Raju used to play loudly for Srivastava as soon as he came on the stage. Everyone liked his jocks and his style of talking. He had discussions from India to Pakistan. But do you know that his joke on Gajodhar Bhaiya has become so heavy that he had even received death threats.
Actually this joke was told by Raju Srivastava on underworld don Dawood Ibrahim. After which he was threatened with death. Raju Srivastava often used to make fun of big politics through his jokes. In fact, during the year 2010, Raju Srivastava started making jokes on Dawood Ibrahim, he made fun of Don.
Now if he had messed with Don, where was Raju going to escape easily? As soon as his jokes started going viral. His smiles began to grow. Raju Srivastava received death threats on a WhatsApp call from Pakistan. He was warned to stop mocking Dawood, Chhota Shakeel and Pakistan Prime Minister Imran Khan. Otherwise he and his family will have to face dire consequences.
Raju Srivastava had also given a befitting reply on this whole matter. He had said that – "Mafia and goons have grabbed the lands of the poor. They have built their houses there. If there is an encounter of criminals, they will have fun. If the Indian Army enters Pakistan and conducts surgical strike, then which Indian will not have fun. We are Kanpuriyas, we are made on our own, we are not going to be scared and distracted. On such occasions, I talk about raising the tricolor. I talk about Hindu-Muslim unity on many platforms."