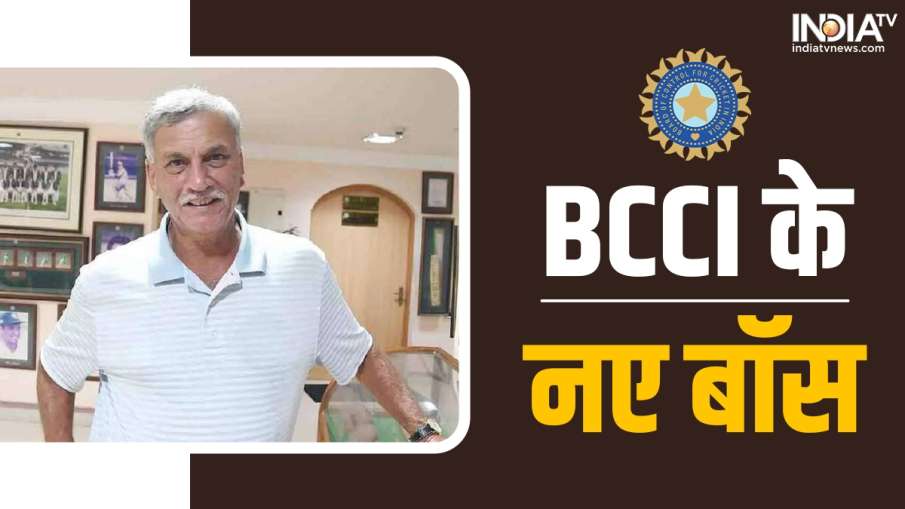 Highlights
Roger Binny appointed 36th President of BCCI
Roger Binny replaces Sourav Ganguly as new boss of BCCI
Jay Shah will become secretary for the second time in a row
Roger Binny BCCI President: Fast bowler Roger Binny, who was part of the 1983 world-winning Indian team, has been chosen as the new boss of the Board of Control for Cricket in India (BCCI). Binny has become the 36th President of BCCI and will replace Sourav Ganguly. Although this news was coming for the last several days, but this decision was taken at the BCCI AGM held in Mumbai on Tuesday. Apart from this, Jay Shah will take over the responsibility of BCCI secretary for the second consecutive time.
Although the complete list of detailed office bearers is still awaited, but according to the information, Debjit Saikia, who was the secretary of the Assam Cricket Board, has been made the new joint secretary of the BCCI. At the same time, after Sourav Ganguly, Jay Shah will take over his responsibility as a secretary along with Roger Binny.
There was no discussion about ICC chairman
Former Team India captain Mohammad Azharuddin, who was present at the BCCI AGM, congratulated Roger Binny after his appointment and said, "He (Roger Binny) is a good person. I have played a lot of cricket with him and we have many fond memories too. There was no discussion on the ICC chairman's post today. The board will take a further decision on this."
Who is Roger Binny?
Roger Binny was the first Anglo-Indian cricketer from India. He was part of the Indian team that won the 1983 World Cup. He was instrumental in making Team India the champion in that World Cup. Roger Binny was also the highest wicket taker in this tournament. He took a total of 18 wickets in eight matches of the tournament. Apart from this, he was also the coach of the Indian Under-19 team which won the World Cup in the year 2000. The captain of that team was Mohammad Kaif. He has 47 wickets in 27 Tests and 77 wickets in 72 ODIs.
Also read:-