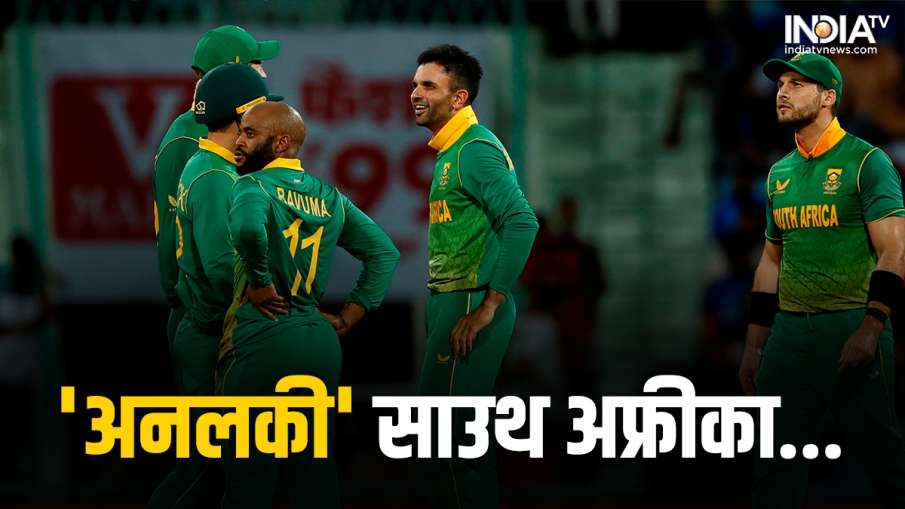 Highlights
South Africa-Zimbabwe match canceled
After the rain, both the teams got 1-1 points
Bangladesh on top and India in second in Group 2.
SA vz ZIM T20 World Cup: South Africa's record of rain is not good. Once again their winning match was canceled and they had to be content with just one point. Due to rain, this match became the first of 9 overs. Zimbabwe set a target of 80 runs for South Africa. After this rain came and in 7 overs the target was revised to 64. Quinton de Kock made a quick start and took the team's score to 51 in three overs. But unfortunately again rain disturbed and the match was called off.
This was the sixth match of the Super 12 round of the T20 World Cup 2022 and the third match of Group 2. This was the first match of both South Africa and Zimbabwe in this round. In this rain-affected match, Zimbabwe captain Craig Ervine won the toss and elected to bat first. Zimbabwe's start faltered in the 9 overs match and their four wickets fell for 19 runs. Then Shumba and Medhivere took over the innings and the score reached 79. South Africa got a target of 80 runs to win.
Quinton de Kock gave a quick start to South Africa. He scored 23 runs in the first over of Chatara. After this, Nagarwa, who came to bowl the second over, also gave 17 runs. The score was 40 in two overs. Meanwhile, rain once again disturbed and the target was reduced to 64 runs in 7 overs. Africa had scored 51 runs in 3 overs. He was close to an easy win but then suddenly it rained and the match was called off.
Had to be satisfied with 1-1 point
Talking about the points table, South Africa suffered a loss here and Zimbabwe gained. Both the teams got 1 point each. In this group of India, Bangladesh is now on top and Team India is on the second. On the other hand, South Africa is in third and Zimbabwe is in fourth place. Pakistan and Netherlands are the last two places yet to open their accounts.
Also read:-