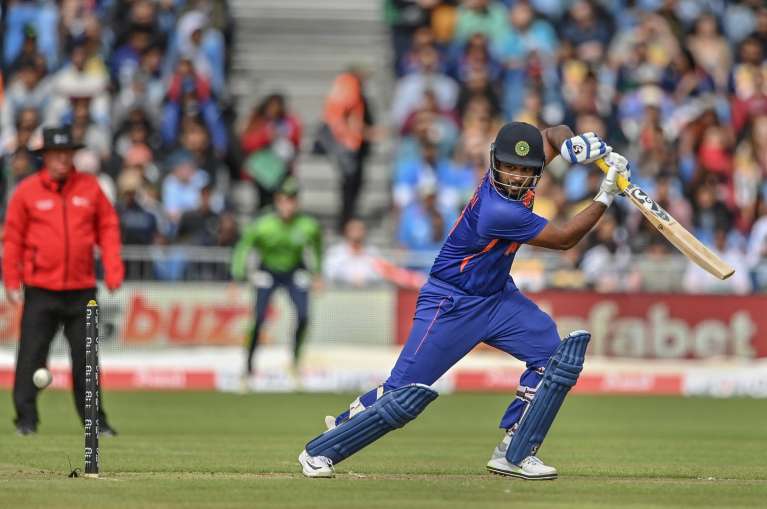 Highlights
Sanju Samson made his international debut in 2015
Samson played 16 T20 Internationals and 7 ODIs for India
In IPL 2022, Samson made Rajasthan Royals runner-up under his captaincy
Sanju Samson: Sanju Samson's cycle of being in and out of the team often continues. He made his international debut on the tour of Zimbabwe in 2015. Since then, till 7 years later, he has been able to play a total of 23 international matches including only 16 T20 Internationals and 7 One Day Internationals. Giving a statement about this, he has said that, it is very difficult but he likes to be positive in this situation.
He is currently getting a place in the team continuously for the last 2-3 tours. But he was ignored during the recent England tour. Even for the Asia Cup 2022, he has not been able to find a place in the team. In the first two matches of the current series against Zimbabwe, he was seen playing in the team as a wicket-keeper batsman. But he is a part of India's youth team, due to the presence of Rishabh Pant in the main team, he does not get a place as a wicketkeeper.
What did Samson say?
Sanju Samson has said on his situation of being in and out of the team that, 'I have always believed that no matter what situation you are going through in your career, you should always keep positive thinking. It is quite difficult. It also comes to your mind that your friends are playing but you are not. It surprises me that despite playing so little for India, I get good support.
Captaincy changed mindset in IPL
Sanju Samson said on captaincy in IPL and the change in career from this format that, "IPL has changed my mindset towards cricket. Earlier I used to think only about my batting and my game. Due to captaincy, my The mindset has changed. Apart from my game, I have started thinking about other things and other things as well." Sanju Samson played an unbeaten innings of 43 runs in the second ODI against Zimbabwe. He also took three catches in wicketkeeping. Due to this he was also adjudged man of the match.
In this match, Zimbabwe's crowd also cheered him a lot. Regarding this, he said, "I felt that there were a lot of Malayalis (Malayalam speaking) people in the crowd. They heard the voices of Cheta Cheta (elder brother). I felt very proud to hear this." There is no doubt that the IPL and the captaincy of the Rajasthan Royals team brought a big change in Samson's career.