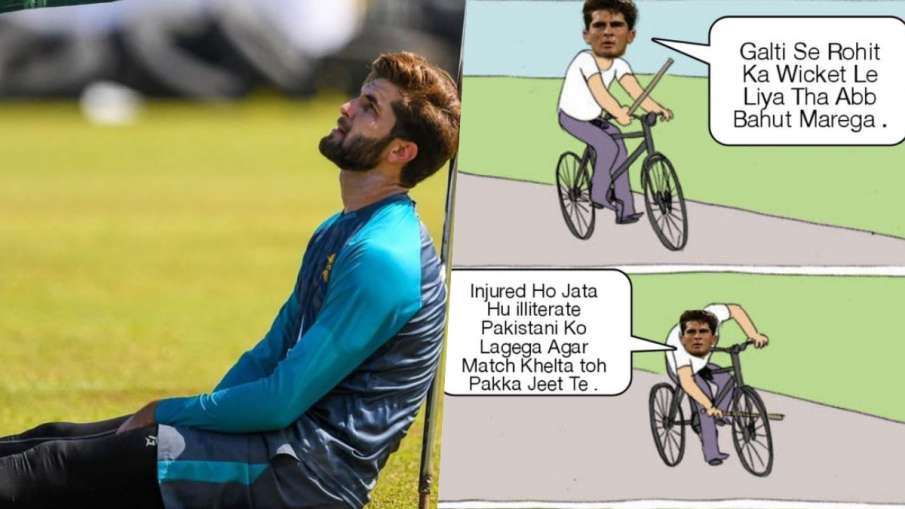 Highlights
Shaheen Afridi out of Asia Cup
Indian fans happy with Shaheen Afridi's exit
Flood of memes on social media
Shaheen Afridi Asia Cup: Shaheen Shah Afridi has been ruled out of the Asia Cup. This is very bad news for Pakistan playing the first match against India. But this is equally good news for Team India. The news of Shaheen being out of the Asia Cup is going to bring great relief to the three big players of Team India. In the T20 World Cup held in UAE last year, this Pakistani bowler single-handedly cleared the entire top order of Team India. In this match, Afridi had given Rohit Sharma, Virat Kohli and KL Rahul the way to the pavilion in a single spell. Pakistan had defeated India by 10 wickets in this match of the World Cup.
This month, Pakistani fans celebrated the news of Jasprit Bumrah's exit from the Asia Cup fiercely on social media. After just 12 days, Shaheen was also out of the Asia Cup and it was the turn of the Indian fans to celebrate.
Undoubtedly Shaheen has been Pakistan's most dangerous weapon for the last few years. Especially after the fate of Rohit, Kohli and Rahul in the last T20 World Cup, they and the Pakistani fans will miss them a lot against their arch rival India.
Apart from the Asia Cup, Shaheen Afridi will miss the T20 series against England next month due to a right knee injury. The Pakistani fast bowler was injured in the first match of the Test series against Sri Lanka, after which he could not be part of the team in the second match. The PCB has expressed hope of Afridi being fit till the series against New Zealand before the T20 World Cup.
The Asia Cup is starting on August 27 in the UAE. The biggest match of the tournament will be played between Arch Rivals India and Pakistan on August 28.