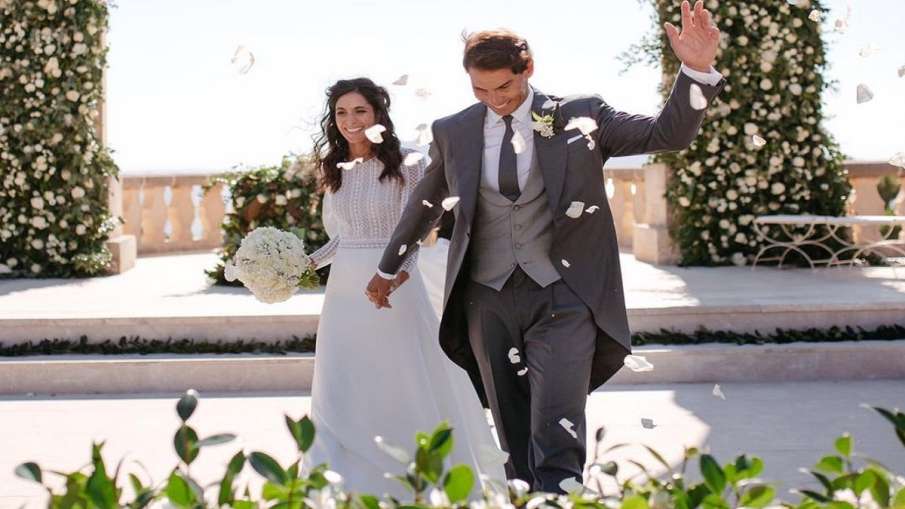 Rafael Nadal: Spanish tennis legend Rafael Nadal has become a father to a son. Nadal, 36, has become a father for the first time, having won 22 Grand Slam titles. The Spanish press reported on Saturday (October 8) and reported that Maria gave birth to Nadal's child at a private clinic in Poma. However, there has been no official statement from Nadal or his family yet. But Spain's famous football club Real Madrid also confirmed this late night.
Real Madrid congratulated Nadal on his official Twitter handle, informing him of becoming a father. The post read, "Congratulations to our dear honorary members Rafael Nadal and Maria Perello on the birth of their first child. We are with you in sharing this happy moment. Best wishes!"
Nadal was married three years ago
Nadal's wife Maria Francisca Perello has given birth to their first child after nearly three years of marriage. Nadal and Maria got married in 2019 after being together for a long time. After this, in June this year, the tennis legend had informed about his wife's pregnancy.
Federer was seen in the Farewell match in the Laver Cup
It is worth noting that Nadal recently played for Team Europe with Roger Federer in the Laver Cup in August. He also became very emotional in Federer's farewell match and after that left the Laver Cup midway citing personal reasons. Since then, the Spanish media had an eye on Maria.
Nadal won two Grand Slams this year
Talking about Nadal, he has won two Grand Slam titles in this year, battling with injury and having ups and downs. Nadal created history by winning the Australian Open and French Open titles this year. He became the player to win the most Grand Slams.