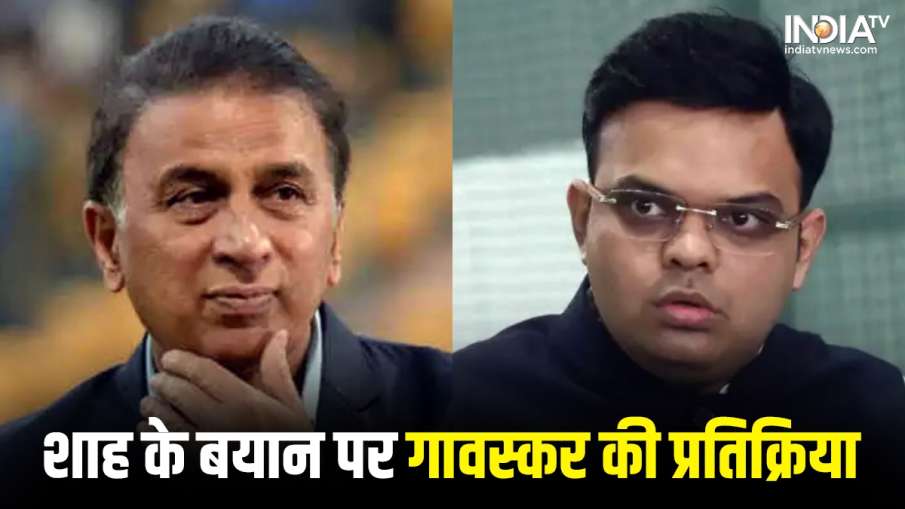 Highlights
Pakistan has to host Asia Cup 2023
Jay Shah had forbidden India to go to Pakistan
Threatened to withdraw from ODI World Cup was given by Pakistan
Sunil Gavaskar-Jay Shah: Everyone probably knows how are the political relations between India and Pakistan. At the same time, after the 26/11 Mumbai attack, the relationship in the world of sports has not been very special. The Indian cricket team no longer tours Pakistan, nor is any bilateral series played between the two teams. The two countries clash only in ICC events or multination tournaments like Asia Cup. Recently the Asia Cup was held in UAE and now the 2023 Asia Cup is to be hosted by Pakistan.
Jay Shah refused the Indian team to tour Pakistan for this tournament to be hosted by Pakistan. He had clearly said that Team India will not go to Pakistan and a demand will be made from the ACC (Asian Cricket Council) to get the Asia Cup done at a neutral venue. However, the ACC chief is also Jay Shah. After his statement, there were many strong reactions from Pakistan. PCB Chief Rameez Raja had even threatened not to come to India for the ODI World Cup to be held in India next year. Now Sunil Gavaskar's statement has come on this.
What did Gavaskar say?
In fact, Sunil Gavaskar, the legendary batsman of Team India, is present in Australia these days. After the India-Pakistan match in the T20 World Cup, a Pakistani journalist also questioned him on this issue. The question was, how was this announcement (Jai Shah's statement) made without any meeting. On this Gavaskar said, "I think maybe he got some news, the Indian government will not give permission. I know there is one more year for Asia Cup. So I think he must have got some inside news and that's why he It will be announced."
Significantly, Jay Shah is the son of the country's Home Minister Amit Shah. Gavaskar was pointing in this direction that he (Jay Shah) might have got some news from the Government of India. BCCI President Roger Binny has also left its decision to the government of the country. They believe that we will do as the government says. At the same time, captain Rohit Sharma had also said before the match against Pakistan that, we have no interference in this, we will do as the board says. Right now our focus is on the big matches.