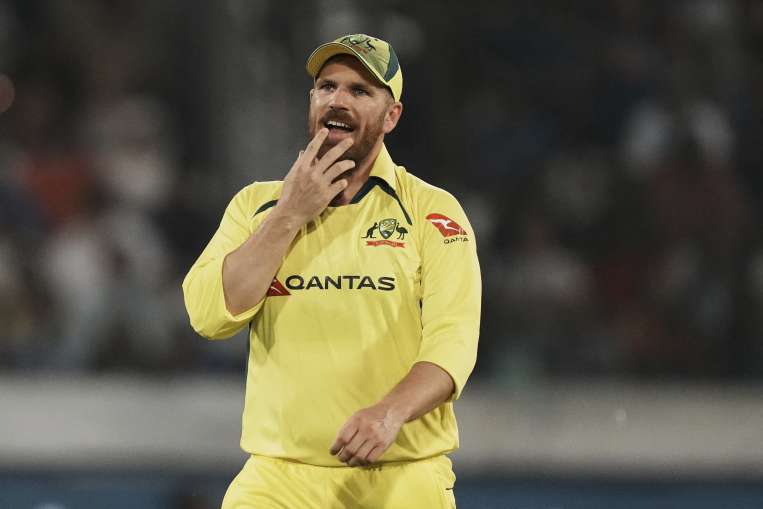 Highlights
T20 World Cup is going to start from October 16
This year's World Cup is being played in Australia
All teams reach Australia for the World Cup
T20 World Cup 2022: Before the T20 World Cup, all the teams are sweating heavily in the practice session. Now one day is left for the start of the World Cup. However, the matches of Super 12 will be played from October 22. This World Cup to be played in Australia becomes even more important for the Australian team as Australia is the champion of last year's T20 World Cup. Australia captain Aaron Finch is struggling with poor form these days. Before the World Cup, he has said a lot about his technique.
what did finch say
Aaron Finch said that he is making some technical changes in his game ahead of the T20 World Cup. Finch, who recently relinquished Australia's ODI captaincy, could only manage 25 runs in three T20Is against England. He said in the captains' press conference, "There is risk as well as reward for an opener in T20 cricket. You can give a good start to the team by playing aggressively but it is not always in line with strategy. I don't have any problem with it. After playing T20 cricket for a long time, it is known that ups and downs will come.
Finch further said that, "I have made some technical changes and am fully prepared for the World Cup." Australia will face New Zealand in Sydney on 22 October. Finch said that they have a very balanced team. He said, "Not only 11 players win the World Cup, all 15 players contribute. We have a very balanced team. There are many match winners in the team. In batting as well as in bowling.
Australia have lost two out of the last three T20Is but Finch said the important thing is to do well at the right time. "It is important to perform well at the right time. No use analyzing on past performance. Everyone in the team should know their role and it is important to perform accordingly.
(Inputs By PTI)
Also read:
T20 World Cup 2022: Is Team India sure to win the World Cup this time? Know all the happy coincidences
T20 World Cup 2022: Babar Azam said a big thing about Rohit Sharma, see VIDEO
T20 World Cup 2022: Two major changes in Bangladesh's team before the World Cup, Saifuddin and Shabbir were out of the team