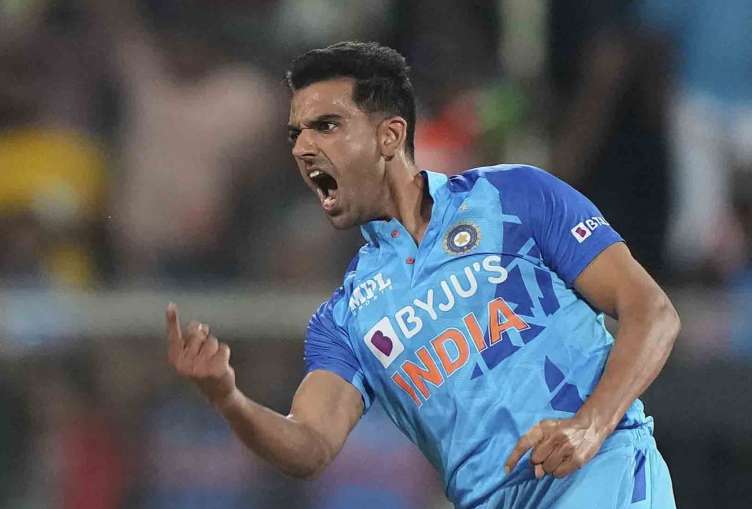 Highlights
Deepak Chahar, Mohammad Siraj included in ODI series squad against South Africa
Captain Shikhar Dhawan encourages young players to perform better
Chahar can get a chance in the main squad of T20 World Cup with better performance – Dhawan
T20 World Cup 2022 Deepak Chahar: Indian fast bowler Deepak Chahar is included in the standby players of India for the T20 World Cup. He will not be on the flight to Australia with captain Rohit Sharma's team on Thursday. Chahar is part of the Indian team against South Africa under the captaincy of Shikhar Dhawan. That is, on Thursday, he will be seen on the field in the first ODI match of the series in Lucknow. A good performance in this series can get him a promotion before the start of the T20 World Cup. He may also be a part of India's main squad for the global event to be held in Australia. Under normal circumstances it would have been difficult to think, but in the present situation the truth is that anything can happen.
T20 World Cup at stake for Chahar-Siraj
In the ODI series against South Africa, the command of the Indian team is in the hands of Shikhar Dhawan. He clearly says that encouraging and giving good advice to young players has become a big part of his game. According to him, this series will provide a good opportunity for the standby players of the T20 World Cup to prove themselves. Deepak Chahar and Mohammad Siraj will have a good chance to impress the selectors. Chahar is one of the standby players while Siraj will also have a chance to make it to the squad in case Mohammed Shami is not match fit before October 15.
"It is definitely very important because the more matches the standby players get to play, the more prepared they are," Dhawan said at a pre-match press conference of the first ODI of the series to be held in Lucknow on Thursday. If these players perform well, their confidence will increase and that will help them. Do they know if they get a chance, so these players can see this series as preparation.
Opportunity for young players
The Indian team for the ODI series against South Africa also includes new players like Rahul Tripathi, Rajat Patidar, Mukesh Kumar, Shahbaz Ahmed and Dhawan feels that this will help the young players to move forward. Dhawan says that if we look at the performance of these young players, then it shows their confidence. The more he gets to play, the more experience he will get and his confidence level will increase and he will learn from his mistakes.