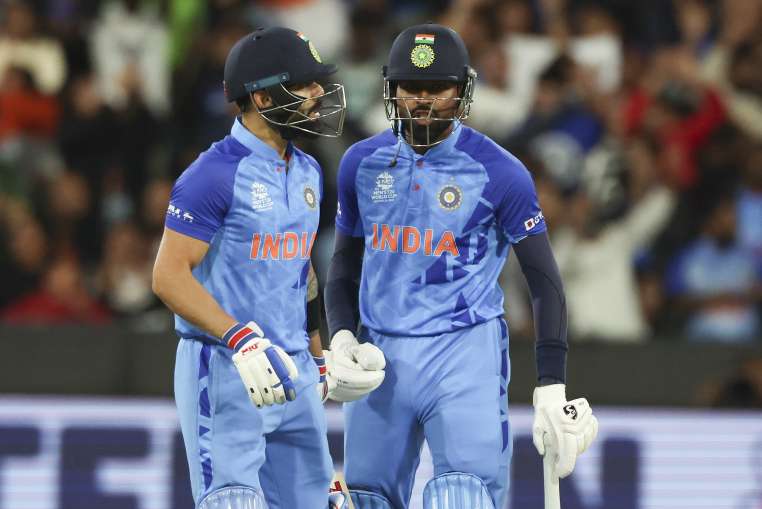 Highlights
India beat Pakistan by 4 wickets
Virat scored 82 runs in this match
Virat hit 4 sixes
T20 World Cup 2022: In the T20 World Cup, a thrilling match was played between India and Pakistan on Sunday. In this match which lasted till the last ball, India defeated Pakistan by 4 wickets. Virat Kohli was the hero in this victory of India. He scored an unbeaten 82 off 53 balls. At one point India had lost its 4 wickets at the score of 31. But the crucial partnership between Virat Kohli and Hardik Pandya for the fifth wicket turned the match upside down.
what did you say hearty
India's aggressive batsman Hardik Pandya believes that only Virat Kohli could have hit Haris Rauf for two sixes in the first match of the T20 World Cup against Pakistan. India needed 28 runs in the last eight balls but Kohli turned the tide of the match by hitting two sixes. India won this thrilling match by four wickets. Standing at the other end, Pandya, who watched Kohli's batting, said, "I have hit many sixes but these two sixes were special because of what they meant to us. I have played a lot of cricket but I don't think anyone else could have hit these two sixes except Kohli.
He said, "It is even more special because we know that both of us were struggling." Regarding his mental state at the time of taking the crease, Pandya said, "There was a lot of pressure. In big matches, a lot of people feel the pressure and I know how important it is. We have worked hard as a team and we are happy to have each other." He said, "I was absolutely speechless. I was very happy to be on the field. I also talked to Rahul sir, he was under stress but he said that you have done a lot and play calmly. Ten months ago I didn't even know what would happen.