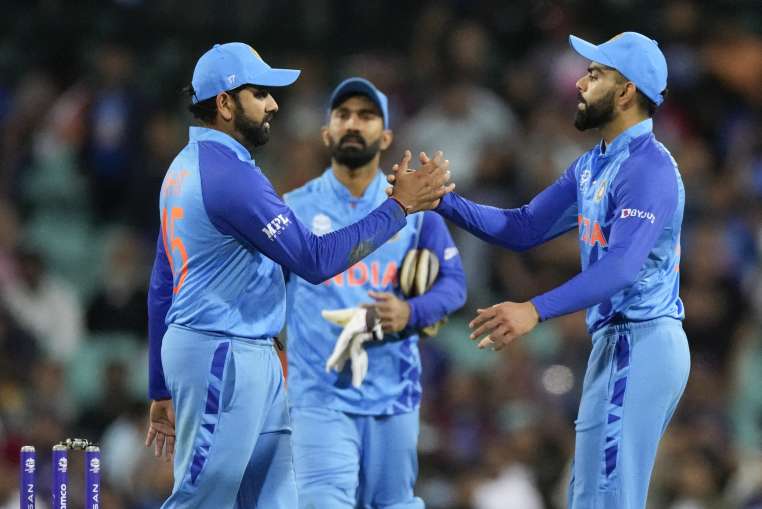 IND vs NED: Team India defeated Netherlands by 56 runs in the second match of T20 World 2022. After defeating Pakistan in a thrilling match, Team India defeated the Netherlands in a one-sided fashion. The bowlers of India and the batsmen also performed wonderfully in this match. Especially captain Rohit Sharma himself returned to form by playing a brilliant innings. However, despite his brilliant performance, Rohit is not happy with one thing.
Rohit is not happy about this
Indian captain Rohit Sharma was overjoyed with the team's T20 World Cup win over the Netherlands here on Thursday but he was not so happy with his own 53-run knock. Rohit hit 4 fours and 3 sixes during his 39-ball innings. India scored 179 for two and allowed the Netherlands to make 123 for 9 and won by 56 runs. After losing the wicket of opening batsman KL Rahul, India scored 32 runs in the powerplay, after which Rohit and Kohli shared a 56-ball 73-run partnership.
Rohit is not happy even after half century
Rohit got life in the 5th over when Tim Pringle dropped his catch. The Indian captain said, "I am not more than happy with my half-century." After the match, Rohit said, "The most important run is to score, it does not matter how it is found. In the end it is a matter of maintaining confidence. This is his third T20 fifty in the year 2022. Apart from them, Virat Kohli (62 runs) and Suryakumar Yadav (51) took the team to a good score.
Said this on victory
"I thought it was a great win," he said. The credit goes to him considering the way he has qualified till Super 12. Although we see what we can do with our own performance, we don't bother about the opponent. To be honest, it was close to a 'perfect' win. ,
Netherlands captain's big statement
Netherlands captain Scott Edwards admitted that the partnership between Kohli and Suryakumar made the difference between the two teams. "We came here to win and do well. But against these kind of teams you have to do your best. The way these two batsmen played the game in the end, they took the score of 180 runs. It had to be complicated. ,
Suryakumar was adjudged the 'Player of the Match' for his brilliant innings of 51 off 25 balls. "When I went to bat, I was trying to play well. The conditions were very simple, I had to pick up a little pace." He said, "We had to score 8-10 runs in each over so that we could put up a score that our bowlers could easily defend. I am very happy with the way things turned out. ,