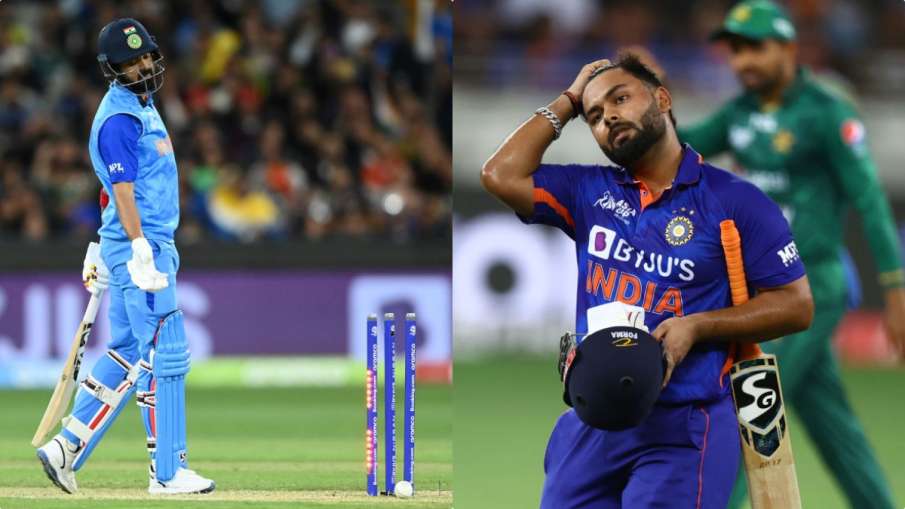 T20 World Cup 2022, IND vs SA: The Indian cricket team has won both its opening matches in the Super 12 round of the T20 World Cup 2022. Team India first defeated Pakistan by 4 wickets and then the Netherlands team by 56 runs. Now India is going to face South Africa's challenge tomorrow. The biggest question before this match is whether Team India's opener KL Rahul, who is in poor form, will be given a chance in the playing 11 against South Africa or will young Rishabh Pant come in his place to open the innings. However, the batting coach of Team India has given a direct answer to this question.
Will KL Rahul get another chance?
India's batting coach Vikram Rathour has made it clear that KL Rahul will open the innings in India's T20 World Cup third Super 12 match against South Africa in Perth on Sunday. He rejected suggestions to field Rishabh Pant in his place. In India's victories against Pakistan and Netherlands, Rahul has so far scored only 13 runs.
Rahul will get more chances
"We are not thinking anything about it. From two matches you can't take any guesses. He is batting well. He has batted well in the practice matches," Rathod said in a pre-match press conference on Saturday. We are not thinking of any such possibility at this juncture." In India's campaign so far, Rahul has been a victim of the fast bowlers while his partner Rohit Sharma also showed some faltering but showed an aggressive attitude in the match against the Netherlands, scoring 53 runs in Sydney.
Said this thing on Rohit-Rahul pair
On the style of Rahul and Rohit, Rathore said, "Every player has his own style of play. He has his own style of playing and building the innings. They have a good partnership where both have played well and have appeared in good form." Rathod said, "Rahul is playing with the ball in the middle of the bat and I am sure the day he looks in good form, he will easily take an aggressive stance."
With Rahul continuing in the opening with Rohit, Pant will have to wait for him to make it to the playing XI. However, Rathod said that Pant has been told to be ready that he can be included in the XI if the need arises. The batting coach also said, "Only 11 players can take the field to play the match. I know how talented Pant is. So in conversation with him, he has been told to be ready, whenever there is an opportunity for him." may come."