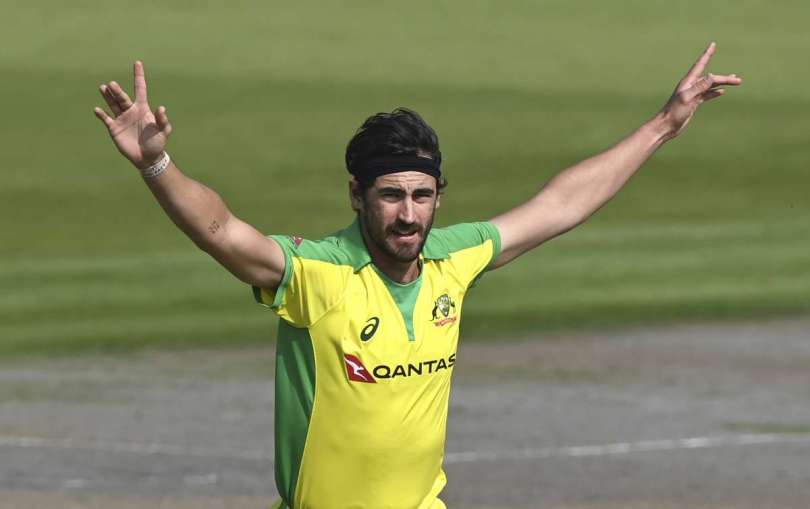 T20 World Cup 2022: Several prominent cricketers across the world reacted to the exclusion of Australia pacer Mitchell Starc from the playing XI for the most important Super 12 Group 1 match of the ICC T20 World Cup against Afghanistan on Friday. Kane Richardson was included in the squad to play his first game of the tournament. He conceded 48 runs in his four overs. Defending champions Australia were looking for a win with a wide margin to leapfrog England on net run rate (NRR), but were able to beat Afghanistan by just four runs at the Adelaide Oval.
Australia's dream shattered
England defeated Sri Lanka to become the second team to qualify from Group-1 today. New Zealand have already qualified for the semi-finals from the group. Australia's only hope of reaching the semi-finals was that England lose to Sri Lanka, but this did not happen. Experts were surprised that Stark was not injured. Australia made three changes to their 11, with Aaron Finch and Tim David each not recovering in time from their respective injuries and Starc was dropped.
Why was Stark kicked out?
The veteran cricketers are not entirely sure what Australia's assistant coach Dan Vettori meant when he said that bringing in Richardson was a tactical decision. Vettori said, "We wanted to use Josh Hazlewood at the start and put a plan around him and Pat Cummins was dominant with the new ball and pushed Mitch Marsh into a role where he would play the role of Kane Richardson. Were fighting together."
starc best bowler
Starc is one of Australia's top bowlers in the shorter formats, with a strike rate of 18.0 compared to Richardson's 33.6, which could have come in handy in eliminating lower-order Afghanistan and boosting the net run rate. Asked England fast bowler Stuart Broad on Twitter, "Let us tell you that Starc is injured. He is a wicket-taker game changer in this format." Sen.com quoted former Australian captain Michael Clarke as saying that he is not happy with the decision. "Starc is injured. You can't leave him out. If anybody is going to spoil Afghanistan's batting, it's Mitchell Starc. I don't get it," Clarke said.
Australian great Mark Waugh tweeted, "Starc should play. He is an attacking wicket-taker who can easily beat Afghanistan. Richardson is a holding type bowler."