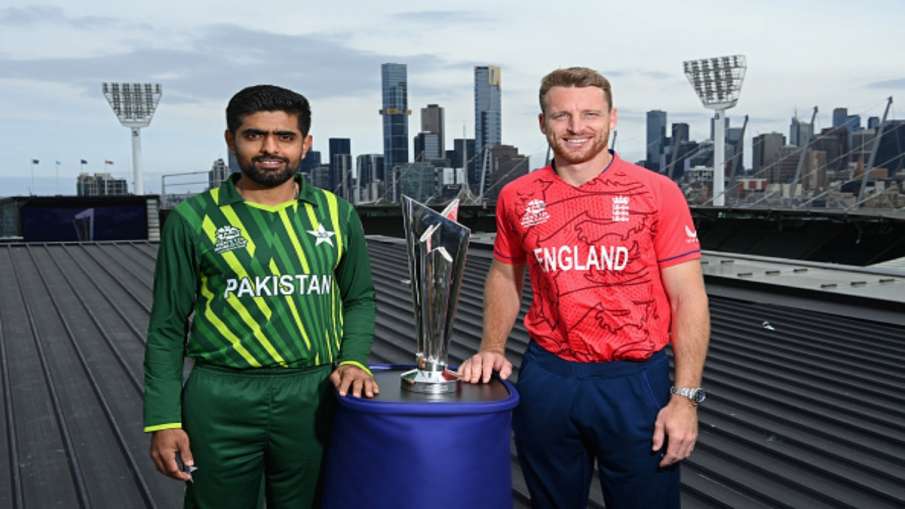 T20 World Cup 2022 Final: Pakistan will face England in the final of T20 World Cup 2022. While Pakistan's team defeated New Zealand to secure their place in the final, England defeated Team India. Now after just one match, it will be decided that this year's T20 World Cup trophy is going to which country. Meanwhile, England's legendary player Nasir Hussain has given a big statement.
England have a chance to take revenge – Hussain
Former England captain Nasser Hussain believes Jos Buttler's team has the ability to avenge the 1992 ODI World Cup final loss to Pakistan by winning the T20 World Cup 2022 final at the Melbourne Cricket Ground on Sunday. Imran Khan-led Pakistan defeated England in the final of the 1992 ODI World Cup at the MCG. After 30 years, both the teams will face each other at the same venue to win their second T20 World Cup title. Although Hussain acknowledged that England were strong, he warned against undermining Pakistan.
to play like a semi-final
"So Pakistan will be a big threat, but as I said after the semi-final, if England plays like India, they can beat any team. They played the right match on Thursday and Pakistan will know," he said. that they cannot be equal in any way." "It would have been the biggest match ever in the tournament against the best batting line-ups in Pakistan and England," Hussain told the 'Daily Mail' on Saturday. I saw Jos Buttler and his team play the 1992 50 overs on the same ground. I prefer to avenge the final defeat."
"Pakistan's opening pair of Babar Azam and Mohammad Rizwan play the old fashioned way, which is similar to India's approach with the bat and the team lacks batsmen as compared to England," Hussain said. "Pakistan is a bit similar to India in that their opening batsmen in Babar and Mohammad Rizwan still play old-fashioned white-ball cricket even though they have done well against New Zealand," he said. "The fact is that they have to be a little careful in the beginning as they lack the batting of England. Their middle order has been fragile at times, as 20 overs can be a long time for them," he added.