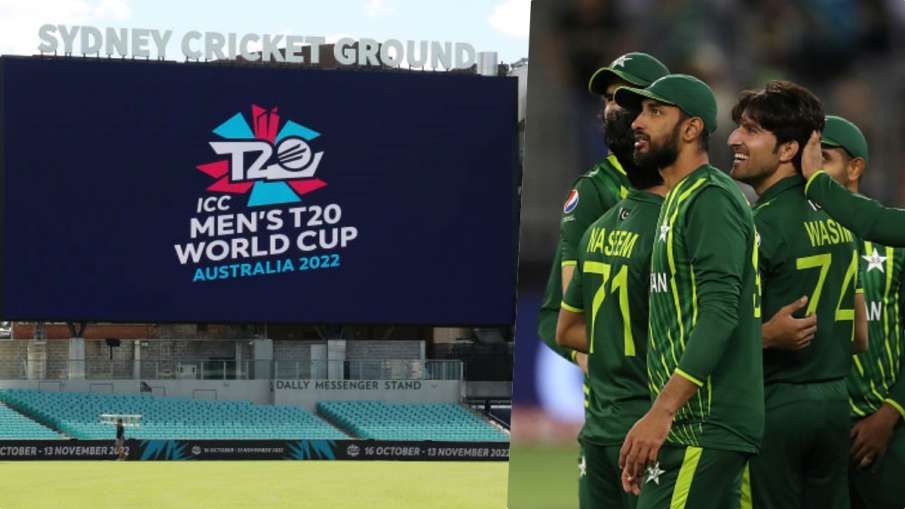 T20 World Cup 2022: The close defeat at the hands of India and Zimbabwe has almost sabotaged Pakistan's hopes of winning the T20 World Cup. It has become very difficult for Babar Sena, which traveled to the semi-finals last year, to reach the knockouts this time. They have just two wins from three matches in Group 2 of the Super 12 stage and are currently fifth on the points table, below Zimbabwe and Bangladesh. Pakistan's team may have lost two matches but they still have chances to make it to the semi-finals. But there are many terms and conditions for that too. Let's understand the complete math and know how Pakistan can still reach the knockout stage.
First of all, Pakistan will have to win both their last group matches. In this, he has a match with the South African team, which is considered to be the title contender, which will be played at the Sydney Cricket Ground today (November 3). After this, their next match will be against Bangladesh in Adelaide on 6 November.
First condition:
If Babar & Co manage to beat South Africa today, then their hopes of reaching the semi-finals will remain intact. However, a defeat here will close all the doors ahead for them. Pakistan will have to win both their matches at all costs and this will be the first condition for their progress. If he wins both the matches, then his total will be 6 points.
Second condition:
Along with winning their matches, Pakistan will also have to hope that either team India and South Africa lose their last match or the match gets canceled due to rain. In such a situation, Pakistan will have a chance to reach the top two positions. Pakistan could have a better net run rate than India in this situation and or could even overtake South Africa (in the event of a loss or cancellation against the Netherlands) in terms of points. According to statistics, Pakistan still has a ray of hope but in reality it is equally difficult.
Rest of Pakistan matches:
November 3: vs South Africa, Sydney

November 6: vs Bangladesh, Adelaide
Remaining matches in Group 2:
November 3: Pakistan v South Africa, Sydney

November 6: South Africa v Netherlands, Adelaide

November 6: Pakistan v Bangladesh, Adelaide

November 6: India v Zimbabwe, Melbourne