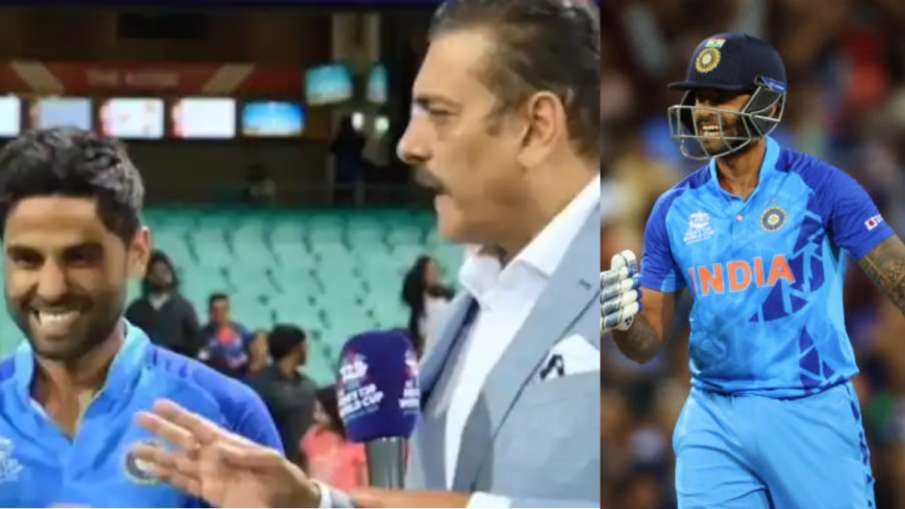 T20 World Cup 2022: In the T20 World Cup, the match between India and the Netherlands was played at the Sydney Cricket Ground. India defeated Netherlands by 56 runs in this one-sided match. In this match, Suryakumar Yadav scored 51 runs in 25 balls at a strike rate of 204. His innings included 7 fours and 1 six. On the basis of his innings, India scored 179 runs in 20 overs in front of Netherlands. He was also adjudged player of the match for his brilliant batting. After the match, former India coach Ravi Shastri praised him fiercely.
The official Instagram account of the T20 World Cup has posted a video. In this, Ravi Shastri said about Suryakumar Yadav that he is a player of all three formats. He said that "Surya is a three format player. I know that people do not talk about it in Test cricket. But let me tell you that it will surprise many in Test cricket. You give him a chance at number five in Test cricket. And let them bat." Surya's face lit up after hearing his praise from Ravi Shastri and he could not stop his happiness. Surya said about Ravi Shastri that "I still remember when I was going to debut. Then Ravi Shastri called me and said, 'Ja ke bindaas dena'. I still remember those things about him.
Suryakumar Yadav has left a distinct identity in international cricket since his debut. However, he got a chance in Team India after a long wait. But they say that it is late, but it has come right. Surya has impressed everyone with his strong shorts and batting technique. It is clear from the innings that he played against the Netherlands in the T20 World Cup that he is fully prepared for the upcoming matches. India has played two matches in the World Cup so far. In which India has won both. In the first match, India defeated Pakistan by 4 wickets in a thrilling match. India has to play its next match against South Africa on Sunday, 30 October.
Also read:
T20 World Cup 2022: Zimbabwe became the boss after defeating Pakistan, Team India's throne in danger
A veteran player out of Pakistan's World Cup team, Akram told Babar to be a foolish captain
IND vs SA: Team India eyes hat-trick of victory, this veteran cautions Rohit-Virat
T20 World Cup 2022: This time Kainaat has conspired to make Team India win the World Cup