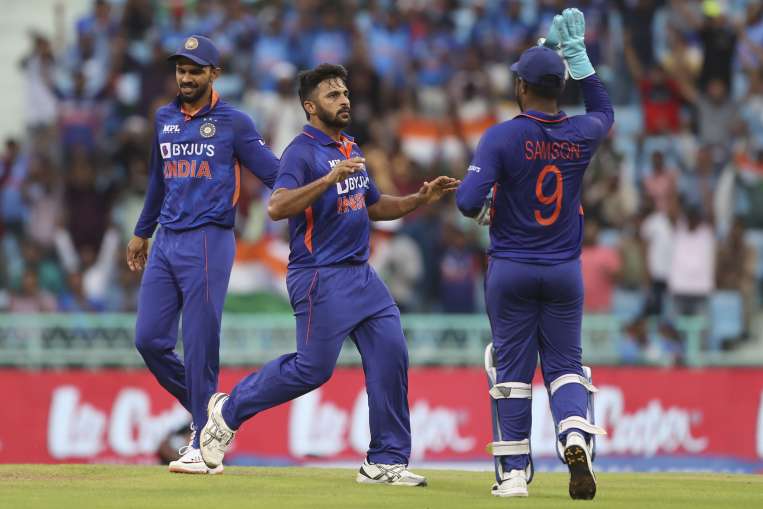 Highlights
This player's heart broke after not getting a place
Could not find place in World Cup team
Said- every player has a dream
T20 World Cup 2022: Indian pacer Shardul Thakur is deeply disappointed that he has not been picked for the upcoming T20 World Cup but the Mumbai lad is looking to do better in the upcoming matches as he still has a lot of cricket left in him. In the absence of star all-rounder Hardik Pandya, Shardul played a few T20Is for India but was left out of the team for conceding 9.15 runs per over.
felt bad for not being selected
Shardul said before the second match of the three-match T20 series against South Africa, "Obviously, it is a big disappointment. It is every player's dream to play in the World Cup and perform well. I still have a lot of cricket left in me and there is an ODI World Cup next year too. Whatever match I get a chance, my focus will be on doing well and contributing to the team's victory.
Big statement on Deepak's injury
Deepak Chahar's injury has dealt a major blow to India's T20 World Cup campaign. Chahar was included in the list of reserve players and is now on the verge of being ruled out of this World Cup to be played in Australia. Shardul said, "Injuries are part of the game. At some point or the other, the player will definitely get injured. We should not take it to heart. There is still a lot of cricket left." When Shardul was asked about his chances when Chahar is out, he said, "If someone gets hurt, any player can come in his place. Your responsibility is just that whenever you get a chance, you should fulfill your responsibility. If I get a chance, I am mentally prepared.
Can do wonders with the bat too
The pacer, who has played some brilliant innings with the bat, said that he wants to make a useful contribution to the lower order batting. He made India's return to the match in difficult conditions in the first ODI against South Africa with a 66-ball 93-run partnership with Sanju Samson. Chasing a target of 250 runs in 40 overs, India lost four wickets for 51 runs but Samson (86 not out) and Shardul (33) raised hopes with a brilliant partnership. However, the team had to face defeat by 9 runs.
Shardul said, "If you look at the teams that have performed well at the international level, they have a lot of depth in their batting line-up. For example, Australia has Pat Cummins, Mitch Starc batting at the eighth or ninth order. Same is the case with England. I have been focusing on my batting for a long time. Obviously it's good to contribute batting from 7th to 9th order. This boosts your confidence."