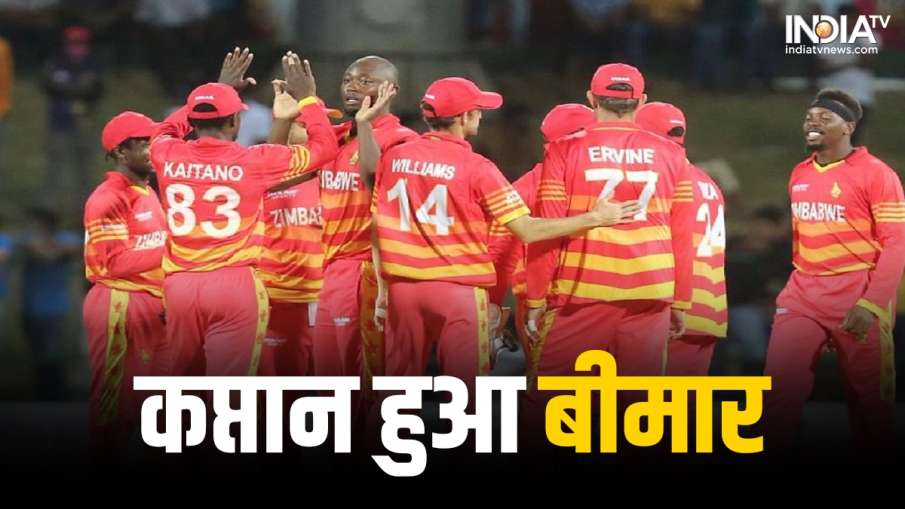 Highlights
Zimbabwe captain fell ill before match against Windies
Craig Ervine had an asthma attack before the match
Chakabwa took over the command of the team in place of Ervin
T20 World Cup 2022: Zimbabwe's team went to play their second match of the round against West Indies on Wednesday 19 October. The team has suffered a major setback before this match. Zimbabwe captain Craig Ervine fell ill before the match and had to be ruled out of this crucial match. In place of Ervine, the team's vice-captain Regis Chakabwa took over the command of the team. Zimbabwe defeated Ireland in the first match of Round 1. In such a situation, the team now has a golden opportunity to make it to the Super 12.
Zimbabwe Cricket (ZC) informed about Erwin in an official statement that, Zimbabwe captain Craig Ervine has been ruled out of the Group B match against West Indies in the first round of the ICC T20 World Cup after suffering a mild asthma attack. . Team doctor Solomon Madjogo said: "Ervin is suffering from asthma and when he shows moderate symptoms, we recommend as a precaution that he should be rested so that he can play in the next match.
After Ervine's exit, vice-captain Regis Chakabwa led Zimbabwe against the West Indies at the Bellerive Oval. In the playing XI against West Indies, he was replaced by off-spin all-rounder Tony Munyonga. "Unfortunately, Craig (Ervin) is not well. He has asthma and we wish him well," Chakabwa said during the toss. Zimbabwe began the ongoing T20 World Cup with a 31-run win against Ireland in which all-rounder Sikandar Raza scored a brilliant 82 and took a wicket.
Zimbabwe are present in Group B along with West Indies, Ireland and Scotland. After winning the first match, Zimbabwe are now looking for another win to cement their Super 12 path. In the Super 12, the top 2-2 teams from each group will go from Round 1. Round 1 will take place from October 16 to October 21. Four teams will enter Super 12 from this round. The main round of the World Cup will start from October 22 and the final of the tournament will be played on November 13.
Also read:-