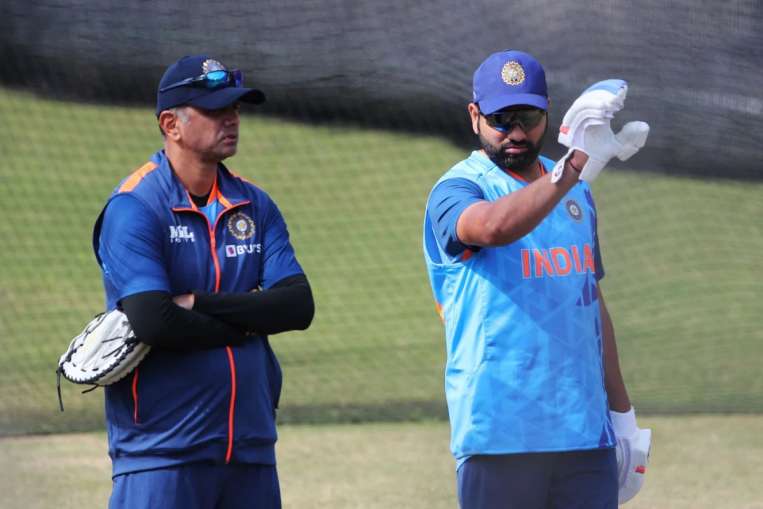 T20 World Cup 2022: The Indian cricket team suffered a 10-wicket loss against England in the semi-final match of the T20 World Cup 2022. With this, even after 9 years, Team India has not been able to win any ICC title. After the defeat in the World Cup, one thing is certain that now some big changes can be seen in the Indian team. Especially the biggest question will be whether the captaincy of the T20 team is taken away from Rohit Sharma or not. But it will be special to see who chooses the new captain of Team India instead of selectors Rohit.
In this report, we are going to tell you about three players who can be made the captain of Team India in the coming time.
1. Hardik Pandya
Hardik Pandya will be the biggest contender to replace Rohit Sharma as captain. Hardik, who made Gujarat Titans champions in his very first IPL season as captain, still has a long career. Hardik is a great all-rounder as well as a good leader and his captaincy has been seen by the whole world in IPL. It is also expected that this player will be seen captaining Team India in the T20 World Cup 2024.
2. Rishabh Pant
If the left-handed wicket-keeper batsman maintains his batting form a bit, then obviously he will also join the race to become the new captain of Team India. Pant is also captaining Delhi Capitals in IPL for the last two years. Apart from this, he also has the experience of captaining Team India. Looking at Pant's future and his ability, he can also be selected as the new captain of Team India.
3. KL Rahul
By the way, considering KL Rahul's current performance in the T20 World Cup, it is difficult for him to stay in the team. But in the game of cricket, players have been seen making comebacks before. Rahul is a brilliant batsman and has vast experience of captaincy. Apart from IPL, he has also captained the Indian team in different formats.