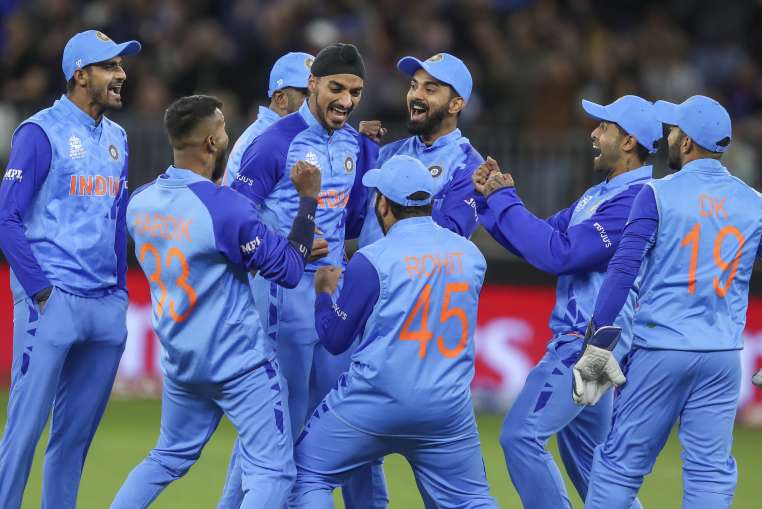 Team India: After the T20 World Cup 2022, Team India is going to tour New Zealand and Bangladesh. The Indian team has been announced for both these series. While many big players will be on rest during the New Zealand tour, the selectors have called all the players back in the team against Bangladesh. Deadly all-rounder Ravindra Jadeja has also returned in both squads of Team India for the Bangladesh tour. Jadeja was injured for a long time and he was also ruled out of the T20 World Cup.
Jadeja's return after a long time
Ravindra Jadeja has returned to the squad for the ODI and Test series against Bangladesh. He got injured during the Asia Cup. After which he will directly return for the team in this series. Jadeja could not even play in the World Cup due to injury. Jadeja is currently considered the deadliest all-rounder of Team India. His return is a good news for the team. This player is known to turn the match with the ball and the bat. In such a situation, how Jaddu's performance on the return will be worth seeing.
Will visit in December
ODI and Test series will be played between India and Bangladesh in the month of December. The Indian team for this series has been announced. The command of the ODI series to be held from December 4 is in the hands of Rohit Sharma. Rohit Sharma will be the captain of the team for the test series as well. Before this series, the Indian team will also go on a tour of New Zealand, but there veteran players like Virat Kohli, Rohit Sharma and KL Rahul will not be a part of the team.
Indian team for ODI series
Rohit Sharma (capt), KL Rahul (vice-captain), Shikhar Dhawan, Virat Kohli, Rajat Patidar, Shreyas Iyer, Rahul Tripathi, Rishabh Pant (wk), Ishan Kishan (wk), Ravindra Jadeja, Axar Patel, Washington Sundar, Shardul Thakur , Mohammed Shami, Mohammad Siraj, Deepak Chahar, Yash Dayal
Indian team for test series
Rohit Sharma (capt), KL Rahul (vice-captain), Shubman Gill, Cheteshwar Pujara, Virat Kohli, Shreyas Iyer, Rishabh Pant (wk), KS Bharat (wk), Ravichandran Ashwin, Ravindra Jadeja, Axar Patel, Kuldeep Yadav, Shardul Thakur , Mohammed Shami, Mohammad Siraj, Umesh Yadav