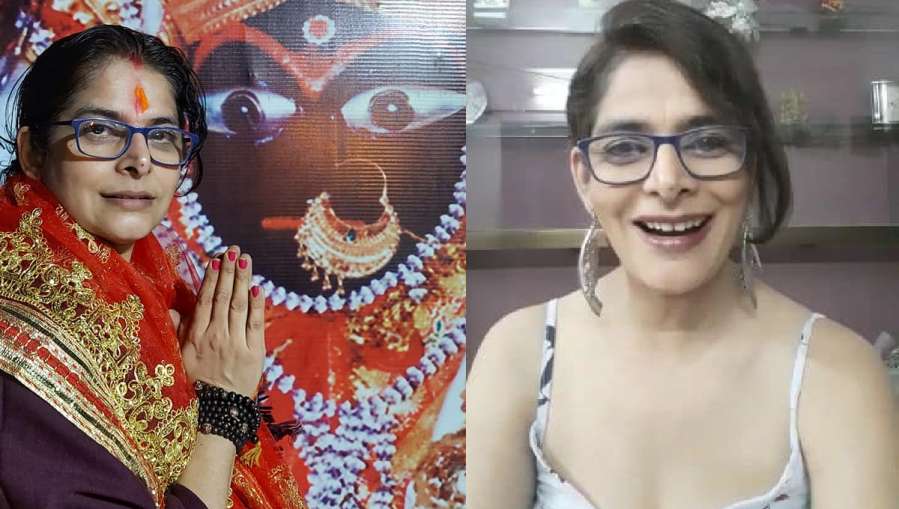 Highlights
TV actress retires
Actress leaving Mumbai to settle in Himalayas
Said goodbye to the glamor world for spirituality
TV Actress Nupur Alankar Quits Industry Takes Sanyaas: The actors of the TV industry also get recognition and success by striving for a long time like Bollywood actors. The stars of the TV industry get so much love from the fans that the fans keep their heads on their eyes. That's why the stars also take care of the feelings of the fans. But one can be shocked to hear about the sudden retirement of an artist leaving such fame. Yes! Well-known actress Nupur Alankar has surprised everyone by suddenly announcing that she is leaving the TV industry.
Left industry for spirituality after 27 years
An announcement by Nupur Alankar, the famous and busy actress of the television industry, has created a sensation. She has recently told in an interview that she has retired from the industry. In the interview, she appeared in Rudraksh garland and saffron clothes only. Not only this, she is now going towards the Himalayas and is going to spend the rest of her life there.
Not only industry but family also left
After working in this industry for 27 years, Nupur Alankar has given up everything. In an interview to ETimes, Nupur informed that she had retired in February itself, since then she is constantly busy helping the pilgrims and the needy. She also told that she is wearing saffron now and her husband has also accepted her decision. That's why she is separated from the family as well. He has given his flat in Mumbai on rent. Now she is going to Himalayas to move towards spiritual life.
Salman Khan: First look of 'Bhaijaan' out, Salman Khan looks super stylish in long hair and goggles, fans go crazy
Worked in many films and serials
Nupur Alankar, 49, has so far played important roles in TV shows like 'Shaktiman', 'Ghar ki Laxmi Betiyan' and 'Diya Aur Baati Hum'. Huh. Along with this, she has also appeared in films like 'Raja Ji', 'Saawariya' and 'Sonali Cable'. Let us tell you that Nupur has also been a member of CINTAA.
Ranbir Kapoor's Shamshera caught in legal trouble, makers lost so many crores before OTT release