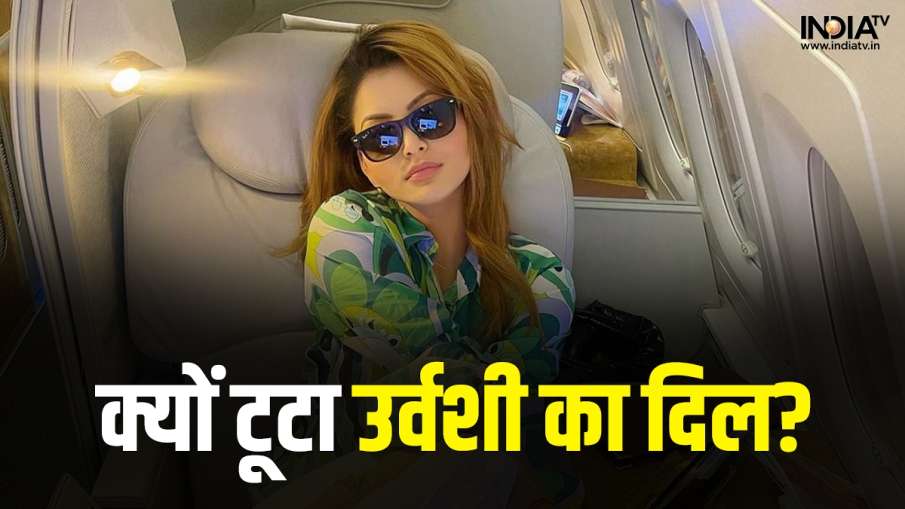 Urvashi Rautela: Urvashi Rautela has been coming frequently to watch the match of the Indian team for some time now. Recently, there was a lot of indirect conversation between him and Rishabh Pant on social media. A few days later, however, the actress apologized without naming her. Since then suddenly his love for cricket has grown. She also appeared in India's match several times in the Asia Cup 2022. He was also seen enjoying the T20 World Cup match in Melbourne. But now suddenly on social media, he posted the talk of moving on.
The Bollywood actress shared her photo on her official Instagram on Monday. He wrote in the caption on this that, my heart is breaking to leave from here. Further he also wrote that, now is the time to move on. Urvashi is very active on social media these days. Often every link of his talk is extracted from Rishabh Pant. A few days ago, on Pant's birthday, Urvashi posted a video in which she was seen giving a flying kiss and she also wrote Happy Birthday without writing her name.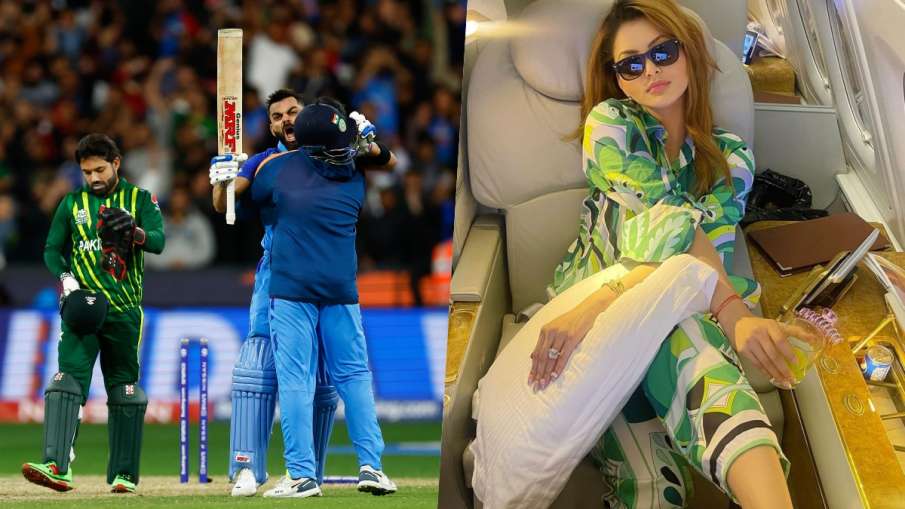 Urvashi Rautela shared the picture on Instagram (right), the moment of Team India's victory against Pakistan (left)
How did the Urvashi-Pant controversy start?
Actually, a few days ago, Urvashi had told in an interview how the two had met. She had told that, during the shooting in Delhi, Pant had come to meet her and made calls but she could not be found. Then both of them met in Mumbai and after that everything came to the fore on social media. To this, Pant reacted and called Urvashi a liar. However, this post was later deleted. Then the actress later told him Chhotu Bhaiya and different things. After which Pant wrote on social media, leave following me sister. Then suddenly in a video Urvashi was seen apologizing to Pant without naming him.
Went to Australia to watch Indo-Pak match
Urvashi Rautela herself reached there after Team India reached Australia. Team India was present in Perth before the warm-up match, at that time Urvashi was also there. After this Team India went to Brisbane. Urvashi also reached Melbourne to watch the India-Pakistan match on 23 October. In this match, Team India defeated Pakistan by 4 wickets and made a winning start of Super 12. Urvashi was seen in the stadium watching the match on several occasions in the past as well. During the Asia Cup, he also made a lot of headlines about Naseem Shah.
Also read:-