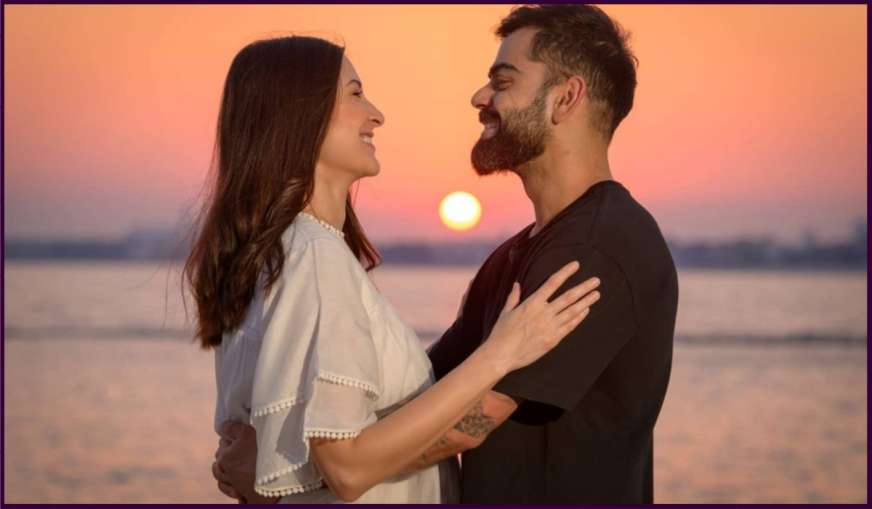 Virat Anushka: Anushka Sharma has promised her star cricketer husband Virat Kohli that she is always with him in everything. Virat on Thursday scored his 71st century in international cricket in the Asia Cup 2022. Anushka posted several pictures of Virat from the match on Instagram. He wrote, "Always with you in any and everything." Replying to the post, Virat sent red-heart emojis.
Let us tell you that Virat Kohli scored a century in international cricket after 1020 days. It also took India to 212/2 against Afghanistan with a career-best 122 against Afghanistan in just 61 balls.
Bollywood Wrap: Chandu leaves Kapil Sharma's side, read some spicy B-town news in one click
On this post of Anushka, along with Dhanashree Verma, Jaideep Ahlawat, Ranveer Singh, Shraddha Kapoor, Athiya Shetty, Sonali Bendre, many stars have praised Virat's brilliant innings. Let us tell you that during this over, Virat kissed his ring first, he says 'I kissed the ring because there is someone who has done a lot for me, it is Anushka. This century is for him and our daughter Vamika.
Anupamaa: If wife was pregnant then it is right to be attracted to another woman? Anupamaa slaps Toshu strongly
Queen Elizabeth II Death: Queen Elizabeth of Britain died, film stars also expressed grief