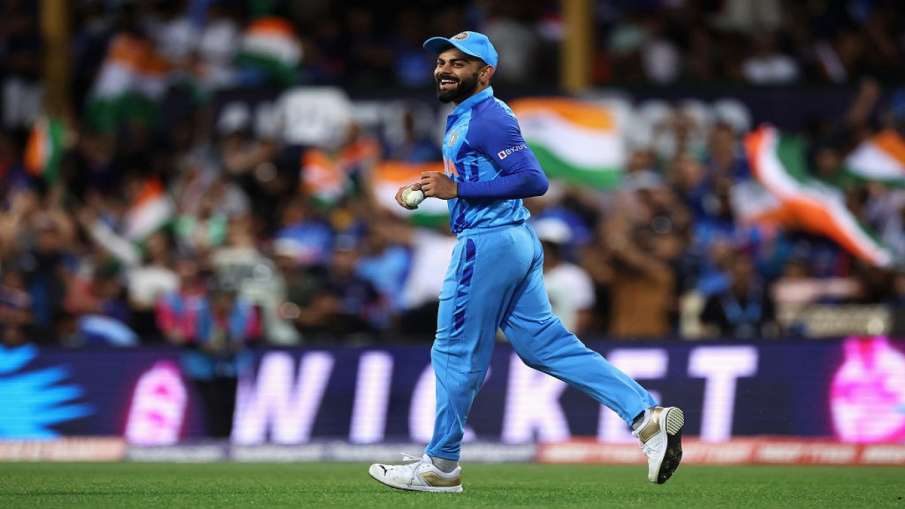 Highlights
Important match between India and South Africa today
Virat Kohli on the threshold of creating history in T20 World Cup
Mahela Jayawardene's record at stake
T20 World Cup: Today is a very important day for the Indian cricket team in the T20 World Cup. They will face South Africa in the Group 2 match of the Super 12 stage. The match between the two teams will be played at the Optus Stadium in Perth. The winning team here will almost certainly make it to the semi-finals along with reaching the top of the points table. For India, the performance of its batsmen especially Virat Kohli will matter a lot.
So far this tournament has been very good for Virat Kohli. After playing a match-winning innings of 82 runs against Pakistan, he also scored an unbeaten half-century against the Netherlands. Virat will be expected to make a similar innings in the match against South Africa and during this time he will also have a chance to make a world record.
28 runs away from Virat world record
Former captain Virat Kohli is just 28 runs away from becoming the most successful batsman in T20 World Cup history, leaving behind Sri Lankan legend Mahela Jayawardene. Virat has so far scored 989 runs in 21 innings of T20 World Cup. Since making his debut in the T20 World Cup in 2012, Virat has scored runs at an average of 89.90 and a strike rate of 132.04. During this, he has also scored 12 half-centuries.
Jayawardene has scored the most runs
Only Jayawardene has scored more runs than Virat. The former Sri Lankan captain scored 1016 runs in 31 innings between 2007-14 at an average of 39 and a strike rate of 134.74. Jayawardene also scored 1 century and six half-centuries during this period.
Rohit has a chance to overtake Gayle
Two Indians are in the top 5 for most runs in T20 World Cup history. Apart from Virat, Indian captain Rohit Sharma is also present in this list. Rohit has so far scored 904 runs in 32 innings at an average of 37.66 and a strike rate of 131.01. If Sharma manages to score 61 runs in today's match, he will overtake Chris Gayle of West Indies and reach third place in terms of most runs.