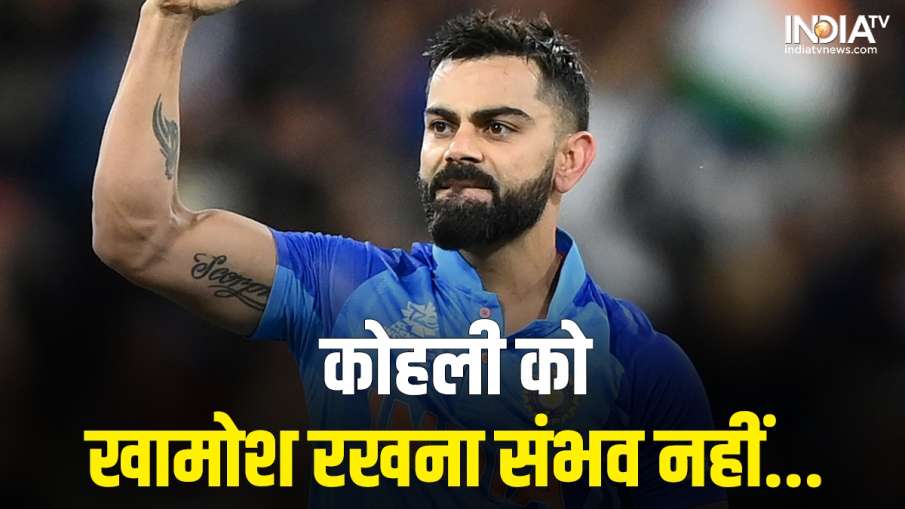 Highlights
Virat Kohli played an unbeaten match winning innings of 82 runs against Pakistan
India beat Pakistan by 4 wickets in the first match
Team India made a winning start in the T20 World Cup 2022
Virat Kohli: Virat, Virat, Virat… After India's spectacular victory against Pakistan, once again the name of Virat Kohli has started resonating around the world in the same way as his popularity was earlier. Virat Kohli, who recently returned to form after a wait of almost three years, scored a century in the Asia Cup, played a brilliant match-winning innings in the Super 12 match of the T20 World Cup 2022 against Pakistan. He scored an unbeaten 82 off 53 balls and single-handedly helped India win the match.
Former Australia fast bowler Brett Lee has given a statement on this historic victory of India and about Virat Kohli. The veteran kangaroo pacer, who was part of Australia's 2003, 2007 world-winning team, believes that it is not possible to keep Virat Kohli's bat silent for a long time and he also expressed surprise at the criticism over Virat's poor form. Lee said that the bat of a legend like Kohli cannot be kept silent for long. Thanks to Kohli's 82-run knock, India also won the lost match against Pakistan by 4 wickets.
Surprised at Kohli's criticism
Brett Lee said in a conversation with PTI, "I am surprised when a batsman like Kohli is criticized. His critics did not see his record and his performance in all three formats. Sometimes you can't score a century or a half-century. This happens in professional sports. I know this much that Kohli is a legend of the game and such players do not remain silent for long.
In this way will India win the World Cup?
Brett Lee further talked about Team India winning the World Cup and missing Bumrah. He said that India is missing Jasprit, Bumrah but said that Mohammed Shami is their good option. Lee said, "They (Team India) needed Bumrah. If India has to win the tournament, then it has to bowl well in the last five overs. Only the team that bowls well in the death overs will win the World Cup.
Also read:-