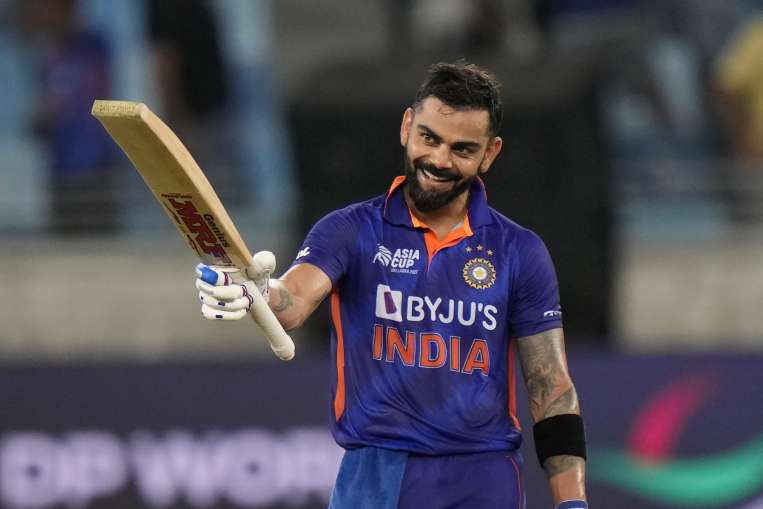 Highlights
Virat Kohli scored a century while opening
Kohli's tremendous figures as an opener in T20
His teammates are not in favor of making Kohli an opener
Virat Kohli: India got a tremendous victory against Afghanistan in their last match of the Asia Cup. He won the match by a huge margin of 101 runs. Despite the victory in this formal match, Team India was out of the tournament. But in this match, the one who brought smile and comfort on everyone's face was Virat Kohli's century.
Kohli ends century drought while opening
33-year-old Virat scored a century in international cricket after a long wait of 1020 days. He scored this century while opening. In this match in Dubai, captain Rohit Sharma got rest, so Kohli started the innings with KL Rahul and played a tremendous unbeaten innings of 122 runs in 61 balls. The biggest thing that the Indian team achieved in this tournament before the T20 World Cup is Kohli's century with the bat and his strong return to form. Now this question is popping in the minds of many people whether Kohli should play as an opener in T20 Internationals? After seeing his century against Afghanistan, most fans may feel that Virat could be the best choice in the T20 World Cup as an opener but players Cheteshwar Pujara and Robin Uthappa do not think so with him.
Kohli should keep playing at number-3 position: Pujara
On Kohli's choice to open, Pujara while talking to ESPNcricinfo said, "I don't think he should open. They are better at number three. They have proved it. KL and Rohit form a good opening pair. Virat has made a lot of difference at number three. He should keep playing at the same number."
Kohli opens to get flow – Uthappa
Kohli likes to open in the shortest format of the game. He bats freely as an opener. In such a situation, on the idea of ​​making him an opener, Uthappa said, "It is true that he likes to open. The main reason for him to open in this match was to bring back the flow that he has achieved. He is the master of the number three position, so he should bat at that spot."
Number game of Virat's batting position
Opening in his career so far, the former Indian captain has scored 119 runs at an average of 23.80 in 5 T20 Internationals at the number one position. At the No. 2 position, he has scored 281 runs in 4 matches at an impressive average of 140.50. He also played a memorable century against Afghanistan in this position.
Number three is Virat's most familiar position. At this number, he has scored 2623 runs in 67 matches at an average of 54.64. In total 32 half-centuries of his career, he has scored 27 half-centuries in this position.