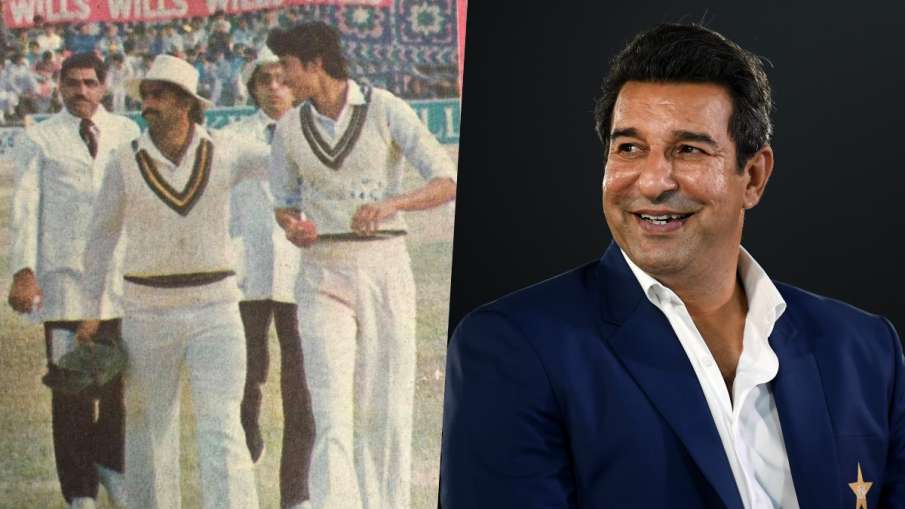 Pakistan's veteran fast bowler and former captain Wasim Akram has made a big disclosure about his career. Telling a secret that is almost four decades old, he has described another veteran player of his own country as the messiah of his career. In fact, Akram believes that in 1985, Javed Miandad, the then captain of the Pakistan cricket team, had praised his name to the selectors. This is the reason that after a few days he got a chance to debut for Pakistan. Now the question is why did Miandad do this?
The two met during a net session at the Gaddafi Stadium in Lahore. Wasim Akram was then an unknown club cricketer at the age of 18. At the same time, Miandad saw him for the first time in a trial in Lahore. Akram, out of 60 other local bowlers present there at the time, was given the chance to bowl by Miandad, the then Pakistan captain. At that time, Miandad was present at the Gaddafi Stadium for a net session after recovering from injury. From there Akram influenced him.
Miandad impressed with Akram
Wasim Akram's ability to swing the ball and his pace caught Miandad's attention. A few weeks later, he was made his international debut in 1985 during Pakistan's tour of New Zealand. It was from here that he became a legend in Pakistan and started his illustrious international career. In a program called This Is Your Journey, Wasim Akram mentioned this and said, 'I realized that Javed recognized me only when he saw me for the first time in Lahore. He praised me in front of one of the chief selectors. I thought something could happen if I concentrated." Akram had written the same thing in a tweet almost two years ago.
Wasim Akram's figures make him a legendary cricketer
Wasim Akram never looked back after that and his stats are proof of that. Akram took 502 wickets in 356 ODIs at an average of 23.52 and led Pakistan to victory in the 1992 Cricket World Cup final against England at the Melbourne Cricket Ground. He took 414 wickets in 104 Tests at an average of 23.62 and also captained Pakistan. Pakistan cricket got a shining diamond like Akram after Miandad praised him. He believes that, if things were not like this, he might not have come into cricket.
Read this also:-