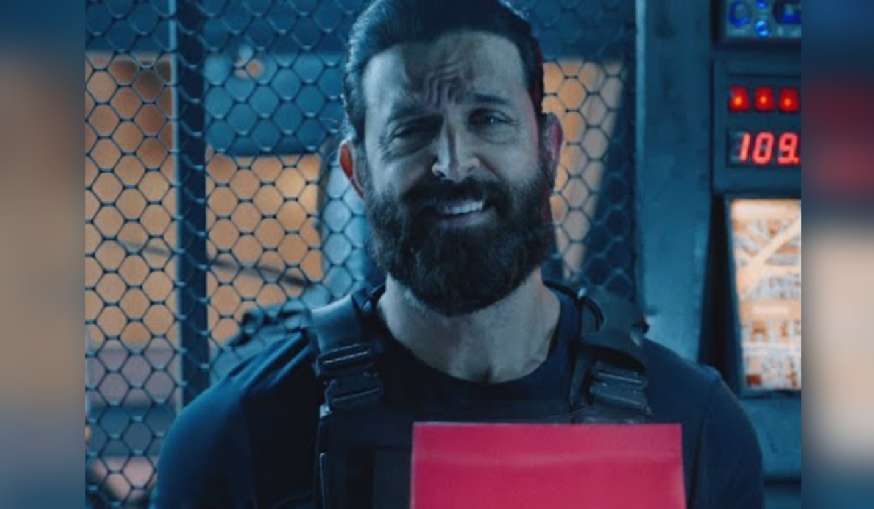 Highlights
Company apologizes for Hrithik Roshan's ad
Told why the mention of 'Mahakal' came
Company withdraws advertisement
Zomato Ad Controversy: The stars of the fortunes of Bollywood stars are seen in the heat these days. Because every day some or the other star seems to be involved in some controversy or the other. This time it was Bollywood actor Hrithik Roshan's turn to get trapped. Who has been associated with the online food delivery company Zomato for a long time. Hrithik and the food company have already made a lot of creative aids (Zomato Hrithik Roshan Ad). Which caught everyone's attention. Recently, an advertisement that came out made people angry. For which the company has now apologized.
Ed took back and apologized
Actually, Zomato has withdrawn the advertisement of actor Hrithik Roshan after the controversy. Zomato has also apologized and said that the word 'Mahakal' in the advertisement did not refer to the temple of Lord Mahakal but to a restaurant of the same name. In a statement issued on its Twitter handle, Zomato said, "The advertisement featuring Hrithik Roshan that used to run in the specific pin-code of Ujjain was in reference to the plate of Mahakal restaurant and not the revered Mahakaleshwar temple. Mahakal Restaurant is one of our top partners and Thali is part of its menu. The food delivery company also said that the video is part of the All India Moment, for which Mahakal restaurant in Ujjain was chosen.
did not intend to hurt
Zomato has further said in this statement, 'We respect the sentiments of the people of Ujjain and the advertisement causing controversy is no longer running. We apologize as there was no intention to hurt anyone's faith and sentiments here.
House of The Dragons: The series created panic from the very first episode, know what is the connection with 'Game Of Thrones'
The priests had demanded an apology
Let us tell you that the priests of the famous Mahakaleshwar temple located in Ujjain, Madhya Pradesh, objected to the advertisement and opposed it. The priests said that it had hurt Hindu sentiments and demanded its withdrawal. After this, on Sunday, Madhya Pradesh Home Minister Narottam Mishra had instructed the police to investigate the dispute.
Anupamaa: Makers of 'Anupama' got stuck trying to bring twist in the show! doing such a big mistake
This was the controversial line
Talking about this advertisement, in a clip of the advertisement that is going viral on social media, Hrithik Roshan can be heard saying, 'He wanted the plate in Ujjain, then the manga from Mahakal (Mahakal Thali Advertisement) took.
Filmfare Responds To Kangana Ranaut's Allegations, Withdraws Actress Name From Nomination